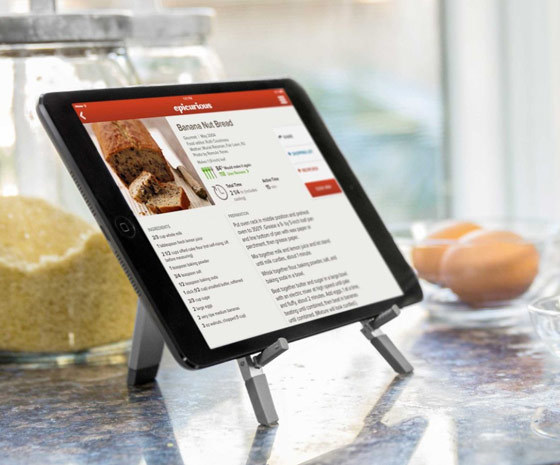 A digital book is increasingly becoming the cooks new accomplice! In today's blog we will have a look at the benefits to having a digital recipe book to hand.
Cookbooks are selling better than ever. For many reasons the recipe book remains a high seller, people like to give them as gifts, people love cooking and eating, they are nostalgic, and of course they are just so practical. Each year brings with it a range of new diets so there is never ending scope for content.
A digital book can have many advantages such as:
1. Imagery to impress: Photography can give focus to a page, act as a key feature to draw the eye in. In cases where there may be lots of photos to show, an image gallery can be installed in a digital book's pages. See below, you can click on the image to open the digital book.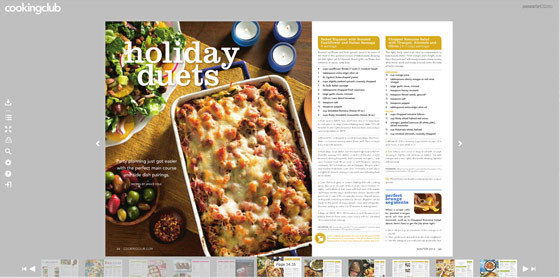 2. An informative content's page: In a digital book, your contents page can link to all other pages in the magazine, Use the "Jump to Page" feature available in digital publishing software to achieve this. Please see a tutorial video on the useful effect this can have.
3. Size formats: This sample is a square in size, something different like a subtle shift in format can be enough to gain attention and give your content a new feel.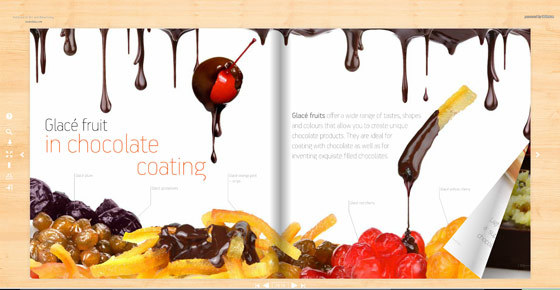 4. Digitally Bookmark pages: The e-mail function included with 3D Issue digital book software allows readers to send e-mail directly from the 3D Issue digital publication, so they can share their notes, comments, and bookmarks. You can bookmark pages, then share them via email, Facebook, Twitter or Google+. Share the recipe to what you are cooking and post a pic of the finished result if you wish.
5. Create food newsletter or magazine: A digital book can take many forms and marketers often play with content like this to see which works best in online strategies, such as email campaigns.
For more information about how to create a digital book please email info@3dissue.com.
By Audrey Henry