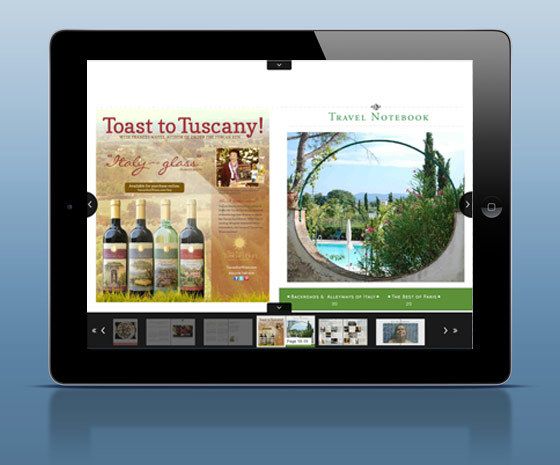 For the last decade, the internet has brought serious disruption to a once lucrative business; that of print publishing. Magazine and newspaper companies have been the worst affected by the changes in reading trends.
According to the marketforce ABC digital summary report:
From January to June 2014 301.0k digital copies were sold, representing an increase of 30.5% year on year.
Digital sales increasing in the largest sector: In the women's Interest magazine sector digital sales represent 2.1% of total January to June 2014 ABC sales, up from 1.5% in January to June 2013.
Women's weeklies magazines were the best performing digital sector in January to June 2014, with a 4.2% points increase in the digital market share to 12.5%. Sales grew 97% year on year to 37.5k.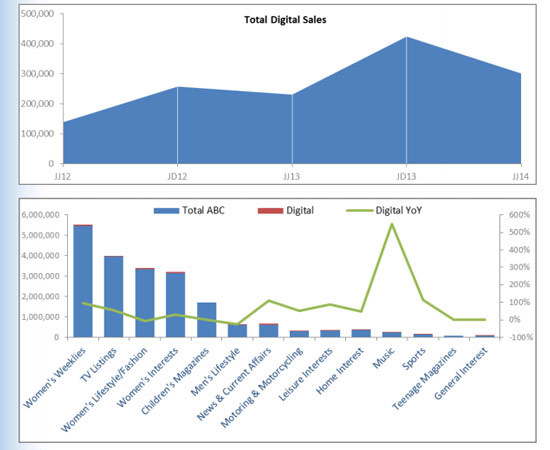 The music magazine sector saw the largest year on year sales increase at 547%. Digital market share for Music rose 1.4% points to 1.8%. Digital share of total sales increased from 0.3% to 2.4% in January to June 14.
Following their digital launch during January to June 14, Doctor Who Magazine saw 4.1% of total sales attributed to digital.
10 Reasons for the digital editions success:
1. the convenience they offer both publisher and reader.
2. publish once, publish everywhere.
3.  cheaper to publish than print.
4.  easy to distribute online.
5. can publish to apps to appeal to a mobile audience.
6.  people use larger smartphones leading to larger screen sizes for ease of reading.
7.  more people have iPads and tablets which make perfect viewing devices for digital magazines.
8.  eMagazines are more engaging; they can communicate to our senses through interactive features.
9.  using video, HTML5 and flash animation, music, audio and web links make a digital version unique.
10.  the performance of adverts can be tracked by connecting with Google Analytics.
If you require any more information on how to create your own digital editions please email: info@3dissue.com today.
By Audrey Henry