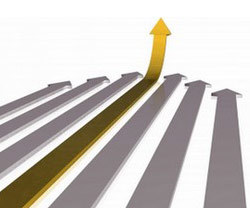 This week eMarketer reported that global ad expenditure for 2014 is due to reach $545.4 billion dollars. Digital advertising, accounting for a quarter of this spend. Adverts for smartphones and tablets alone will be nearing $33 Billion of the total spend.
We have blogged in the past about the mobile marketing statistics everyone should be aware of and it is worth having a review of that blog to refresh our minds to the power of mobile in the world today. Not surprisingly trends in digital advertising are gearing towards the devices people are browsing on. Knowing the best way to achieve the best return on your ad revenue is not so easy. Daily monitoring of data is a no-brainer. Adjusting the ads to suit your customers' search terms and creating landing pages to suit the ads is just part of the process. Implementing digital marketing strategies and merging these practices with your digital advertising spend is the formula corporations are endorsing currently.
Let's now have another look at the figures and how effective ads can prove in the right circumstances.

The United States is leading the race in digital ad spending, the eMarketer also reported. It is predicted to surpass $180 billion this year — that's an amazing $565 per person, making it the highest per capita rate in the world over.
The continued digital revolution looks set to torpedo ad spend into an all time high by the end of 2014 and looking to the future, with evolving trends, the spend is predicted to hit $662.73 billion by 2018.

We advise you to follow the best online practices. Create content that can engage and attract organic and referral traffic to best prepare for high market prices on digital adverts. Your reliance on the effectiveness of your ad shouldn't be the sole portal for your business traffic, have the back-up of leads coming from a range of sources to even out your scope.
By Audrey Henry