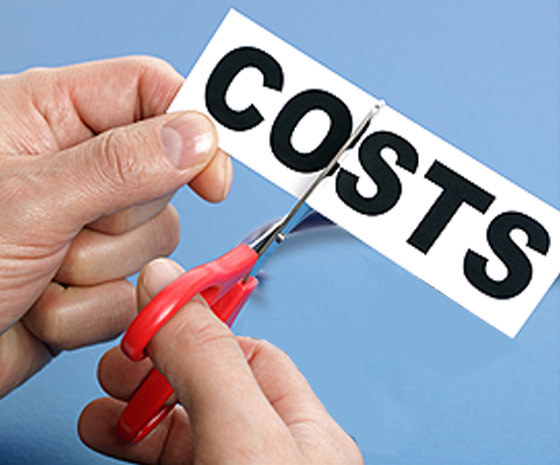 It seems that every day we are being bombarded with news of print publications ceasing to exist, collapsing under the fall of advertising revenue in print editions and ever-growing costs. Some companies seem to be taking dramatic steps to cut down their costs by taking advantage of a growing number of digital publishing techniques:
1. Design templates
Source an online library of professionally designed brochures, adverts and page layouts. Stocklayouts is just like iStock but for adverts and layouts rather than images. Users will be able to not only surf through their pre-designed ads but the user will also be able to alter the ads to suit their needs before purchasing and downloading the press quality advert. Imagine the time your designers would save. You can now easy tap into the quality of design work that you could traditionally see in glossy publications such as GQ or Cosmopolitan.
If you prefer to use Abode Indesign to create your PDF you can refer here to a blog; it summarizes the steps to create the Templates, Layouts, and Master Documents.
We wrote another useful blog on creating a magazine template to ignite your editions which is well worth a read also.
2. Distribution
Your digital publication can be distributed easily and instantly through a variety of means which can reach global areas and vast numbers. Use email campaigns, and social sharing of the links to publications for starters.
Every business, especially publishers should have a digital edition on their website. A recent survey (June 2014) found that while a traditional reader would spend between 1 to 2 minutes a month reading articles on a publisher's website, over 70% said that they spend between 15-45 minutes reading a digital magazine. Imagine what that type of engagement would mean to your advertising revenue. I have been pondering the massive difference between the engagement of the reader on a web page, article and a digital edition and I believe that it because of the user experience offered with digital editions is vastly more enjoyable.
3. Buy software – be your own publisher
3D Issue is a software solution and not a service so once you purchase it, that's it. You can create as many publications as you like, from catalogs, magazines, newsletters to newspapers, annual reports and flipbooks. You can manage everything yourself and store them in-house or if you like 3D Issue can host your publications in our cloud. 3D Issue digital editions can also communicate directly with your Google Analytics account so you can record each action of your reader.
Digital editions are popular because they offer the same content in a more engaging manner. The reader is completely comfortable in navigating through the content as there is no learning curve and as digital editions are full screen, when you are reading a digital edition that's all you see. You can completely immerse yourself in the content without distraction on any computer, tablet or mobile device you like.
4. Advertising
Online advertising is a massive revenue generating area. The growth of adverts for digital editions, I think, is due to the interest in the iPad, larger mobile screen sizes and the type of stats that are coming out about the engagement of readers, publishers will find it easier to recruit advertisers to their digital edition offerings. Even as a value added service to existing advertisers. As 3D Issue provides you with the ability to connect directly to your Google Analytics account, you will be able to show advertisers a market validated report on how effective their adverts have performed. You can truly make advertisements memorable and remarkable in digital versions as the features you can add can be interactive, engaging and highly entertaining, such as audio, video, animation, web links and more…
5. Publish to an App
Allow your audience to access your library from the convenience of a mobile app. We blogged recently on the cost effectiveness of this technique to market your publications and content to a vast and rapidly growing mobile marketplace.
By Audrey Henry