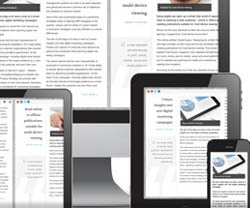 Newspapers and magazines have been around for as long as time itself, ok that comment is stretching things a little, I wanted to make sure you were awake! In all seriousness though magazines and newspapers have been around for centuries, some dating back as far as 1605 and if you delve deep enough there is proof of printed material dating back to the era of the Han dynasty, (second and third centuries AD!)
Their history (and their coverage of), has gone hand in hand with history itself, they have been the chronicle of our times past; they were the medium most associated with the garnering of information relating to events happening all around us. They were our gateway, along with radio, to information from around the world, a source of content we would routinely turn to when educating and updating ourselves.
The importance of newspapers and magazines to our history and culture cannot be understated; they are the very fibre of our printed history. Some would argue, rightly or wrongly, that newspapers can have an agenda or a leaning towards certain influences. This can lead to certain publications being branded under one banner or another and have a particular readership due to this.
The advent of the internet and in particular the content available through it has changed this outlook irrevocably.
Going online
Passion, fuelled by knowledge is often said to be the heart of any great content and if this is the case then consumers will naturally be attracted towards publications that continually strive to supply great content, content as always is king. Online publications hold the other advantage of being instantly available, they can also utilize the undoubted potential of rss feeds which can ensure the freshest, most up to date information is always at hand. Maintaining regular contact with your clients and keeping them updated with your latest ventures and news is vital in solidifying long standing relationships with them which will ultimately lead to a higher regard for your brand and more sales.
Custom flipbooks are a fairly new concept but they are a concept and an approach which is being ever more widely utilized. Large brands across the planet have been using custom publications for some time with great success. They differ from the traditional approach in that, instead of advertising and putting out press releases through the traditional methods and hoping for the best, you can have a centralized, content and company focused magazine that will appeal to your consumer's needs. In return you will garner more expose your company, research has shown that custom publications are read on average for 25 minutes, this is opposed to 5 seconds for online advertising, 8 seconds for outdoor advertising, 20 seconds for radio spots, and 30 seconds for TV commercials.
Straight away we can see that custom magazines offer a huge advantage in terms of holding your consumers attention, it is now up to you what you do with this valuable time. If you had 25 minutes to sit down with each individual client, what would you say? What information would you try to make them aware of? This is the base from which you should mould your plan for your custom flipbook.

The definition of custom flipbooks, as stated by the Custom Content Council (the US association for custom publishers), custom publishing:
"… marries the marketing ambitions of a company with the information needs of its target audience. This occurs through the delivery of editorial content – via print, Internet, and other media – so intrinsically valuable that it moves the recipient's behavior in a desired direction."
It could and should be that digital and print will evolve together, partnerships can and are being forged resulting in online versions of printed material that are offered on a subscription basis. The end user experience could also be expanded to include engagement and dialogues, offering new enriched experiences for the consumer. Print is not going to go away anytime soon, but this is only a part of the debate, digital is still growing and evolving, print is not. Digital is still morphing, expanding and ultimately becoming better at what it does. Print has already reached its zenith.
Interactive capabilities
Content creation encompasses more than the tools you use but those tools can help you develop methods that you can use to your advantage, you have to keep up with current trends and developments, what's hot right now in the marketplace, what it is that consumers are seeking knowledge on. Social media can give us a unique insight about how consumers feel about certain topics and what it is that they are seeking information on; real time conversations can lead to real time solutions. Find out exactly what it is that consumers require and tailor your content to suit, this will not only help drive traffic to your site but establish you as a thought leader and someone who isn't afraid to interact with the consumer and give them what they want.
Custom flipbooks aren't solely about the written word, you have the resources to stimulate all the senses available to you, use them, create compelling videos and audio clips to enhance and embellish the message you are conveying. We are all different entities who react differently to different approaches so keep this in mind in the creation of your flipbook.
Responsive layouts
It is a fact of life today that nearly all of us have mobile phones, recent statistics have shown that mobile traffic will exceed web traffic within the next couple of years, so it is imperative that whatever medium you use for your newsletter that it can be viewed with a mobile phone or whatever device the viewer may be using at that time.
Estimates state that over 40% of us are reading web content on our phones, so while this would be folly to ignore; it could also be fatal to your business in terms of your market reach compared to that of your competitors.
The content within your flipbook will be your brands ambassador so treat it in the same way you would treat a consumer as if you were meeting them for the first time, don't just bundle together as much content as you can and hope for traction, quality triumphs over quantity every time.