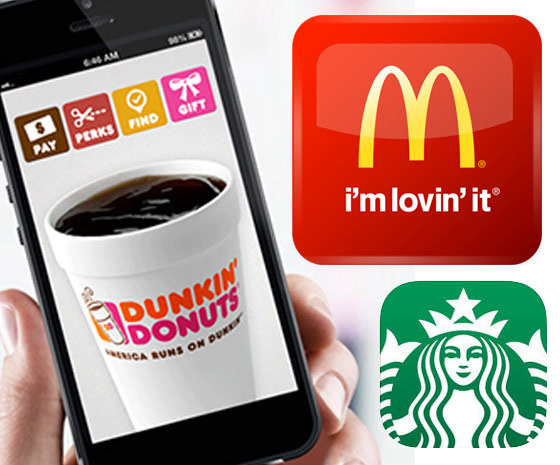 As most major food chains are developing custom apps to appeal to their mobile on-the-go customers it comes as a big surprise that once kingpin McDonalds still have not launched theirs!
The race is on for the famous golden arches brand to catch up with their competitors. They broke the news yesterday at their UBS Global Consumer conference that this Summer the app will finally launch.
Pete Bensen McDonalds Chief Administrative Officer admitted that they are late to the game, but promises that the app will have many benefits for customers such as a store locator, promotional offers and a loyalty program. The app will perform different functions to a line with different parts of the world. They are currently testing more possible functions within the app such as ordering ahead, and a mobile paying system. Benson hopes the introduction of this custom app for them will put them ahead of the pack. I fear we will have to wait and see if they can make up for lost ground on their fast-food rivals.
The Starbucks mobile app has been a colossal success in user figures. According to Eater.com. There are almost 7.5 million purchases made each and every week via the app. Their mobile payment system currently services over 12 million customers.
Dunkin Donut saw positive results from their custom app also. Their mobile loyalty service has over 2 million members, and their mobile payment and gifting app has had over 10 million downloads.
Custom application development rolls out many advantages to the customer, giving more convenience and speed to the service time. The apps also provide easier and handier payment types. They also provide push notifications; these work by keeping the customer involved and informed in the company and brand ethos with rewards for loyalty.
By Audrey Henry