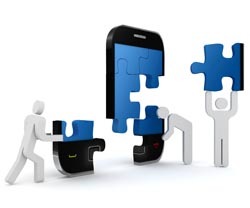 Mobile operated platforms and services aren't just rising in popularity, it would be a more apt explanation to compare them a volcanic eruption such has been the speed and the ferocity in which they have entered, and dominated the consumer marketplace. They are now the single most important factor of all businesses plans in todays connected world.
Smartphones and tablets are the very first port of call for the majority of the population of our planet, they seem to have become an actual extension of many people's bodies such is their constant proximity to them. In 2011, the overall spend on mobile advertising was $3.3 billion, by 2015 that figure is expected to skyrocket to $20.6 billion, another interesting figure is that over 71% of smartphone users that see a press, TV or mobile advertisement will immediately do a search on their mobile. Another clear indication of where the market is heading.
Have a look at some of these statistics.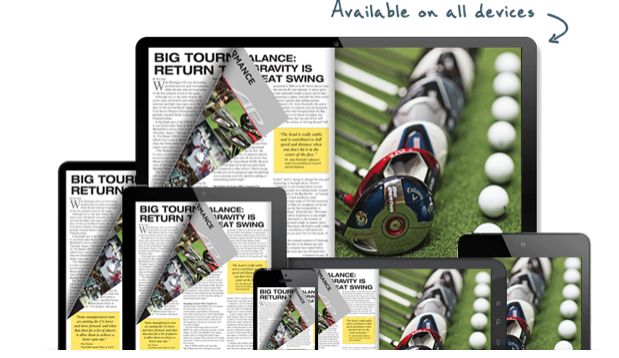 So with such a surge in smartphone usage, (it is now estimated that at least 50% of people who own a mobile phone have a smartphone and the figure is expected to continue to grow exponentially), publishers and websites have all had to pivot their approach due to this seismic shift in attitude and application. If a consumer is surfing the web and comes across your website and it isn't optimized for mobile or tablet use they will instantly move on to another site.
That is why in today's blog we will be looking at some factors of mobile that could prove crucial to your businesses growth and survival. I hope you take something from it and implement to your strategies going forward.
Mobile-Friendly/Responsive Site
Over 30 percent of traffic on the Internet is originated in a search query. Of that, more than half comes from users using a mobile device. (Source: Kissmetrics)
The rise in consumers surfing the web has led to responsive websites now being a must have rather than a 'should have'. If a consumer is surfing the web and comes across your website and it isn't optimized for mobile or tablet use they will instantly move on to another site. The general rule of thumb is you have seven seconds to grab the consumer's attention; this will contract immeasurably if your site is not optimized for smartphones, tablets and any other device the consumer chooses to use to consume content. Recent studies have found that 67% of users claim they are more likely to purchase from a mobile-friendly website, companies that rely on SEO are wise to begin making the transition to mobile-friendly websites. Thankfully this transition is being eased by the rise and of responsive web design.
The speed of your site is important. 60 percent of users expect your mobile site to load in 3 seconds or less. (Source: Gomez)
Mobile Apps
80% of time on mobile is spent inside apps. (Source: Digital Buzz)
As the above statistic suggests, mobile apps should provide the cornerstone of your efforts for the mobile market. Mobile apps should combine consistent branding for the company with native features of the device, and should strive to make the app sufficiently compelling to ensure its regular use once it's there. Responsive sites are great for an entry point into marketing for mobile, mobile apps supply infinitely more options, they offer the ability to be proactive, vibrant, and personal—characteristics you can only achieve through a true mobile app.
More than 50 percent of mobile searches lead to a purchase. (Source: Search Engine Land)
Customer Service on the Move
46% of consumers are unlikely to return to a mobile site if it didn't work properly during their last visit. (Source: Gomez)
Let's face it, there is nothing quite as irritating as having a problem with a product or service and having to ring up the company in question and spend an age on hold, I think we have all been there; it's not a nice place to be. This is perhaps one of the most important and influential aspects of mobile availability, through mobile you can provide the ultimate in customer service, simply integrate a customer service feature into your brand's mobile app or build one exclusively for this service alone.
Utilizing this method negates the need for the customer to hang around on the phone while your hard earned reputation is receding with each passing minute.
65% of mobile users said they used their mobile device to find a business to make an in-store purchase. (Source: Google.com)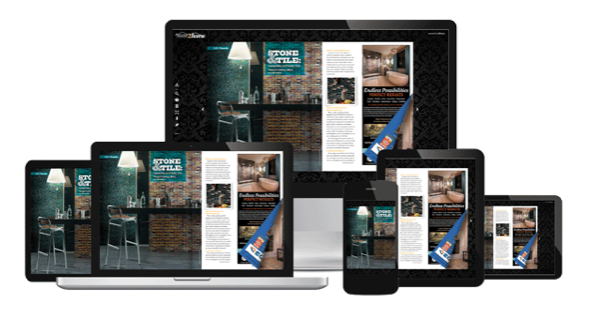 The way forward
It is crystal clear which way the market is progressing and publishers have to act to ensure they are not left behind in a tidal wave of data and Wi-Fi; mobile devices can take the guise of tablets, smartphones and basically any device which you can access the web through. If smartphone penetration was deemed as quick out of the blocks then iPads and tablets have literally lapped them in terms of their adoption rates.
The benefits of concentrating your efforts towards a mobile first strategy are nigh on boundless, it cannot be stressed enough, this is the way of today, tomorrow and years to come. In order for you and your business to remain relevant and grow, this is a platform that would be business suicide to ignore.
Publishers, if necessary have to adjust their approach and become involved in the mobile media sphere; the world is in the midst of one of the biggest shifts in content consumption since the inception of the newspaper itself. Publisher's simply have to augment their existing operation by utilizing the transition to mobile, their future may well depend on it.
Try the free, fully functional trial of 3D Issue and today and open up the world of mobile marketing and its benefits to your business and the consumer.