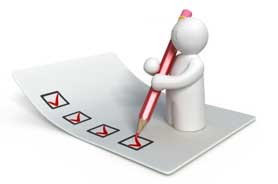 With the successful rise of tablets, there is a perfect opportunity for magazine publishers to step into the world of digital publishing. There are however some key considerations to keep in mind while creating your Digital Tablet Magazine:
• Take advantage of tablet interactivity and rich media formats in streaming video and audio to give the end readers a unique reading experience.
• Engage with the Social Community through connecting the readers via social media through the use of share features. This allows the users to share the digital publication amongst friends and colleagues including Facebook and Twitter or through email.
• The addition of app icon to iPad / iPhone home screen enables the readers to add an app icon to their home screen for easy access and launch of your digital editions.
• Use the Content menu to add links to your URLs which then the readers would find useful. The content menu enables to link to web pages as well as the page numbers of your publications.

• When choosing an image for the background of your publication, consider the image will be stretched to adjust to the reader's browsers width, therefore textured or abstract images would be preferable.
• Enable the load control to specify the number of pages to load first in order to decrease the waiting time for the end readers.
• Create an SEO profile for your publication, this will allow your tablet magazine a better chance to rank higher on the niche key words and terms.
By 3D Issue