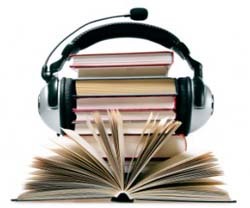 Audio books offer many advantages to both the consumer and the publisher. They can provide an alternative method to traditional learning; they can open doors that would have otherwise remained closed in days gone past. From a publisher's point of view audio books can open a market that would have remained out of reach. Young children, people with visual impairments or perhaps who may have certain reading difficulties can all avail of the service offered by the audio book, it really is that important to so many lives.
Audio books can be digested by people who simply do not have the time to read but wish to learn about specific subjects or particular snippets of information. Audiobooks can be utilized by publishers to supplement their existing online flipbooks; they can help create moods and atmospheres. They can be used to help aid in the teaching of musical compositions or perhaps the particular instruments themselves.
3D Issue has exciting audio features built into the software that enables publishers to add a background audio track that will play over the entire publication as it is being viewed. You can also add individual audio files for certain pages to help convey a particular message, to create a particular mood. You may require the page to flip onwards within your publication once an audio file has finished playing.
The possibilities are boundless; the only restriction is your own imagination.
The audio features within the 3D Issue software are very easy to use and you can try them for free by downloading the fully functional free trial today. Below are steps on how to use the 3D Issue trial to create an audiobook:
Recent surveys have shown that tablet and smartphone's have enjoyed widespread adoption worldwide, it is estimated that over one third of Americans now own a tablet. In fact tablet adoption has grown at a quicker rate than the smartphone did at the same stage of its lifecycle. This brings us on to today's topic where we will examine how to create audio books for tablet devices and hopefully furnish you with some valuable tips along the way. I hope you enjoy it.
1. Capture the writing or the content for your publication in a PDF format
There are many ways to do this. If the material is written in MS Word then save this document as a PDF file..
2. Capture the voice over files for each page of the book you plan to create and save them as MP3 files
There are lots of software solutions for capturing recordings, many of them free to download from the internet.
3. Go to the 3D Issue Website
Go to www.3dissue.com
Click on download panel,
Enter your name and your email address.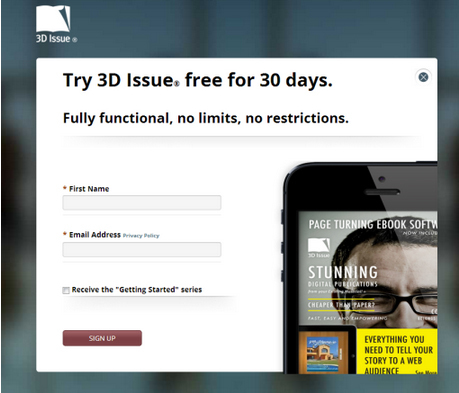 4. Install trial software
Install and activate 3D Issue by running the program and entering your username and password which you received via email.
Click on sign in.
5. Set up Profile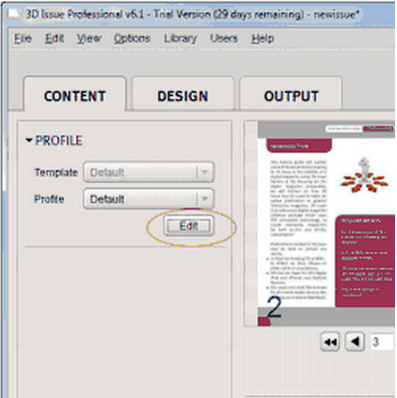 Add your company logo, domains and SEO information for Google Analytics.
You can temporarily publish to our test site; this facility is built into the trial software.
If you prefer, you can host your digital editions on your own site. All you need to do is add the route domain of your URL. For example: http://www.yourwebsitename.com/
6. Watch videos/ attend a free live webinar
3D Issue has a vast array of resources available; you can learn lots by watching tutorials on how it is done. You can attend a free live webinar on how to create digital editions.
7. Select PDFs and Design
Select which PDFs you wish to use with your audiobook and go to the design tab.

8. Click on "Audio Settings"
This feature will allow you to add audio files to Page turns, add background music and create an audio flipbook…The audio flipbook allows you to create narrations for publications, You can assign audio files to particular pages and then assign actions such as "flipping to the next page" once the audio clip has completed. This is a great little tool for creating narrated stories or portfolios.
9. Go to the Output Tab
Select formats, enter your FTP information if you are uploading to your own site, If not, click build and you will see your newly created audiobook
Like what you see here?
Would you like to enhance your publications through the power of audio?
Why not try the free, fully functional trial of 3D Issue today?