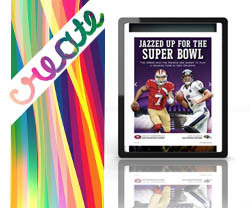 It is estimated the average person now spends up to 23 hours per week online; that is 14% of their entire week's hours, quite the percentage I think you will agree. The research that highlighted this fact, carried out by emarketer is no great surprise; take a look around you on any given day and you will see examples of online activity taking place in the majority of places you look. Quite simply put more people are online through more devices, for longer periods of time, than ever before.
The online arena hasn't just expanded in recent years; it has mushroomed into an all-encompassing platform that yields an influence over us like no other. Think about it, you have a question or query, where are you going to check for this information? The majority of us would reach for our smartphone or tablet as a source for the answers we seek, why wouldn't we? A quick navigation online and we would have our answer within minutes; this is a resource like we have never known before and as such is rightly demanding our attention, especially in the quest for content.
Businesses are only too aware of the potential eyeballs that the internet commands, they know they have to establish and maintain an online presence in order to continue to grow their business, it is with this in mind that today's blog will center around creating an online flipbook to house and complement said content. Flipbooks offer many advantages to the online marketer and the company wishing to get the best from their content, the process of setting up your very own flipbook couldn't be simpler, follow the below steps and you will have a flipbook to embellish and promote your content in no time at all.
I hope you find the following information useful and if you have anything you wish to add please leave a comment at the bottom of the article. So here we go, in seven short steps we will walk through creating a flipbook to house and magnify your content.
Step 1.
Go to the free, fully functional trial here
Step 2.
After opening the 3D Issue software you will be asked whether you wish to create a new publication or open an existing one, for the purpose of this blog you will be creating a new publication.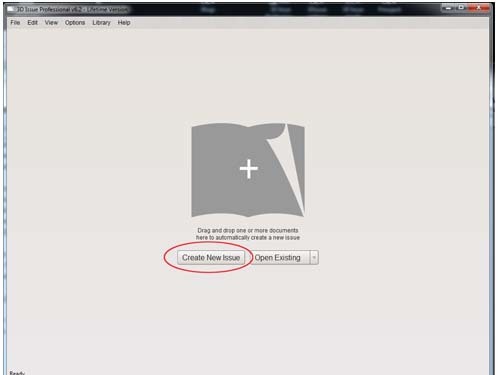 Step 3.
You will then be asked to choose the location of the files that you wish to upload, choose the location of the PDF's that you should have saved in advance and then press ok.
NOTE: 3D Issue uses PDF's to assemble your flipbook, these PDFs are the same as the ones that you would normally use for printed literature so if you have something in particular you wish to assemble, either use existing PDFs or create new ones.
Step 4.
You will then be presented with a screen that looks something like the screenshot below; there are three main options within this screen shot
1. Template
2. Profile
3. Add, remove and remove all which are highlighted below.
Add – will allow for the addition of a new PDF file.
Remove – will take one away.
Remove all – will clear the list of PDF files allowing for the import of new files. This is a pragmatic feature in the software which used correctly can allow for a swift change of content.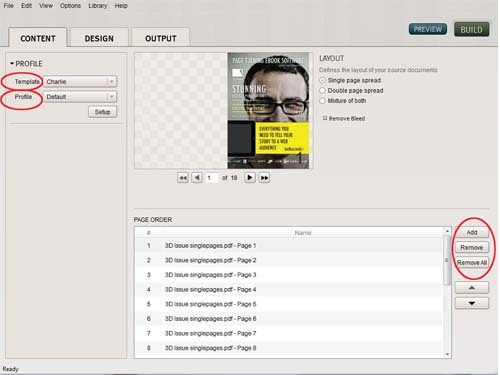 Step 5.
Arrange the order of your pages by using the page order arrows highlighted below
Step 6 – Layout
The layout section of the Content tab allows for the preview of the PDFs prior to any additional functionality being added to the publication. It has four options.
Step 7 – Single Page Spread – Double page Spread – Mixture of Both
This option allows the content creator to specify where the 'fold' or 'crease' in the publication is to go much the same as you where you would find the staple in a hard copy magazine at the center fold.
The convenient preview window in the Content tab of the software allows for a preview of the publication to ensure that the correct pages are in place and the 'digital fold' is in the correct location.
Your publication is now ready to publish!
For the purpose of this blog I have only shown you the very basics in putting together a publication from InDesign to page flip using the 3D Issue software, I must emphasize there is so much more you can do through the different functionalities 3D Issue offers, these functions include: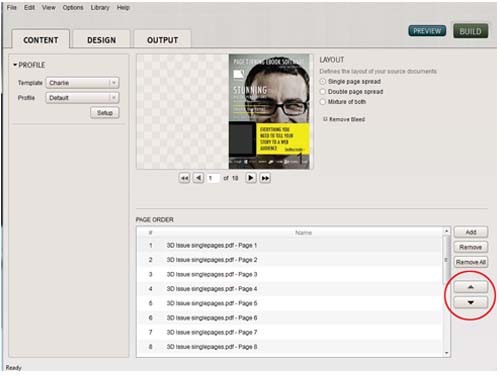 • Appearance – Background, banner, Preloader, Intro Icon Color, Spine Shading, Page turn Sound Option.
• Interactive – Add reader features including Comments Button, Info button, Audio, Video, Download file.
• Features/Reader Toolbar – Select options which are to be made available to readers.
• Menu/Table of Contents – Allocate or import bookmarks for a table of contents
• Zoom Options – Single or Double page zoom, Navigation options
• Audio Settings – Including Page-turn sound, Background audio, Audio Book.
• User Login
• Advanced options – Load control, set custom language, amend and set e-mails extrapolated from digital edition via sharing, bookmarks, Notes, Comments buttons.

You can view more guides about using 3D Issue here
You can also view video tutorials here
If you would like to find out more about the 3D Issue software why not try the free, fully functional trial today and transform your PDF's into a flipbook complete with interactive features that will enhance and enrich your marketing campaign.

By Charlie Gallagher