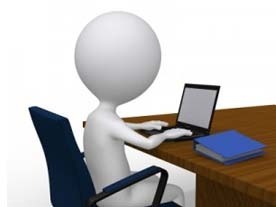 Big news this week on the Apple front as is now becoming the norm for Apple with their early New Year conferences. Two big deals; the announcement of the iBooks 2 App now available for download from the US App store and the announcement of Apple iBook Author software which complements the announcement of the new iBooks 2 App.
iBooks2 allows for text books to be sold in a new category on the iBook store, iBooks author allows for their creation in a somewhat sneaky way.
The Free Mac only software has a number of features the main one being that it will create an ePub type file though these are no ordinary ePub files but they will allow authors to upload directly to the iBook store – be sure to read the small print on this as in the Apple end user license agreement a condition of use stipulates that any use of the file will be at Apple's discretion. And note the file is not an open source ePub it is a new file format Apple want to use solely in their eco-system so the file cannot be used elsewhere, Apple are taking a big step here the assumption they should do this simply because the software to do it is free -does'nt hold much weight.
This must be a first for a software company in that the Software to create the publication is free but the result is basically lame – the product has limitations on distribution, can Apple really do this?
A workaround is to use programs to create your EPUB or ePub depending on who you talk to (Apple say ePub or used to say ePub at least – will they use them at all now?) that has no such restrictions in place, to restrict the giving away of your work is surely a step too far? As if you were simply to sell the publication as an ePub through your own site you retain control and profits.
To add to this the new file format for iBooks 2 is not going to be compatible with traditional ePub file formats the format which Apple is proposing for iBooks2 has similarities to ePub3 but is not strictly speaking the same file format, here a clear example of how Apple has turned on the use of Open format traditional epub files and is ring-fencing publications for its own devices and therefore taking them away from other reading systems. Read more on this here.
By creating your ePub file and interactive digital editions in a software package rather than iBook author in the case of epub it can still be uploaded to the iBook store and also used in whatever way you wish, with no restrictions at all which is what this is all about surely?
The image above was provided by these nice people.
By 3D Issue