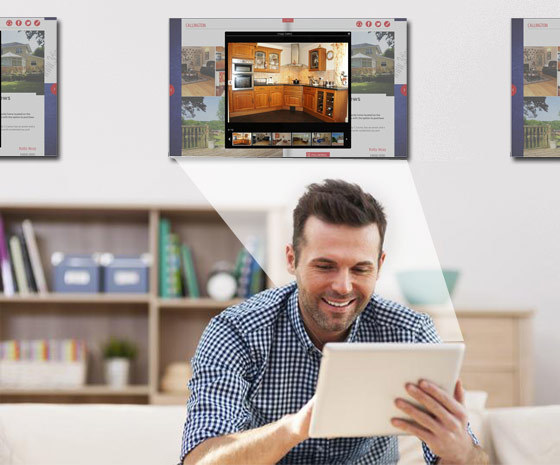 From a mere PDF it is possible to create beautiful, functional digital publications in the form of magazines, newsletters and catalogs for reading on iPads and lots of other devices including smartphones, PC's and eReaders.
The transformation can be quite staggering and the digital edition you create from your PDF can have all types of interactive elements inside. As the reader turns the pages they can be amazed by the inclusion of exciting content such as audio, music, background tracks, videos, animations, image galleries, social networking plugins and much much more.
The extent you go into the production is totally up to you and your creative boundaries. But rest assured that the 3D Issue software has the features to allow you to build a truly fabulous edition that will WOW an audience and make them look forward to the next issue! You can generate a loyal readership with impressive digital editions. The more engaging you make your publications, the more time readers will spend browsing them and sharing them with friends. This in turn will strengthen your brand as there are lots of ways to include your corporate identity throughout a publication.
Your editions can be then made into even more dynamic forms as they can populate Apps and Hubs, together with all your online content and trending news, making the content you create reach its maximum potential.
We at 3D Issue are always excited to have new trial users of our digital publishing software on-board and look forward to helping people get the most out of the platform throughout the free trial period and beyond.
We are here to help, please let us know a good time to book a time to discuss how to leverage our technology specifically to your communication needs. Please contact us via any of these options.
3D Issue's features combine the best features of digital publishing with social media and analytics so publishers and marketers can share their content more effectively.
A 3D Issue Flipbook enables you to communicate successfully with your readers complete with App download to iPad iPhone and Android – all for a one-time fee.
I have included some training video's below, these will get you up and running in five minutes.
1) How to use 3D Issue Flipbook 3D Issue Flipbook videos.
2) Register to view 3D Issue webinar recording Webinar recording.
3) How to use 3D Issue Hubs/Apps 3D Issue Hubs Video Tutorials.
By Audrey Henry