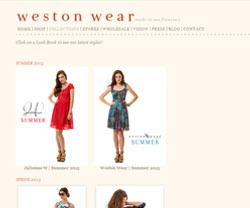 When we say online storefront, we envisage your website open for business, like a high street shop is. You wouldn't put an out-of-the-way entrance on a shop front – so treat your website the same. Make sure your call to actions are in the right places. Do some testing to work out the best colours and locations of the main buttons. Then cut out all the stuff that is not necessary. Spring clean your homepage! It will refresh you and your customers.
We will talk a little today about how the design of your online catalogue is important for its success in the long run.  3D Issue's Software deals with pre-designed PDF files. But we receive lots of requests from customers asking for design tips – so I will share a few insights to try to be of some assistance.
Company image must be right to produce a successful brochure.  Put strategies into place to ensure your corporate identity is effective across your brand. To reach your full potential your brand has to have the correct visual communication, from your stationary, to your website to your signage. All must visually translate what your company is about and the mood you are communicating. This is largely down to a design team.  Keep high standards and your target market and your existing customers will trust the consistently of your brand identity – forming a loyalty.  Managing this process can be achieved by forming a set of guidelines, procedures and putting in place practices, thus maximising how your brand communicates.
Maximise the full potential of 3D Issue software with your digital catalog/brochure:
•  Generate revenue from advertising – add links and make it SEO friendly
•  Have a shopping cart on pages throughout your online catalogue
•  Use banner ads & clickable intro advert

We look at how a 3D Issue customer Weston Wear have used the software to create an online catalog for their product. http://westonwear.com/collections Weston Wear's mantra of "Stylish yet Comfortable" encapsulates their brand, design and corporate identity, as that is exactly the feel you get from their website, too. Showing us an example of a highly effective style ethos.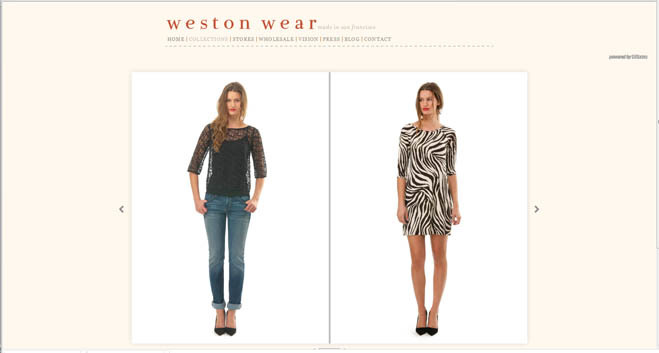 How did they achieve this: Weston Wear did not want a pop-up window for their digital catalog so their logo and navigation are the site, and the digital catalog is nested in the screen.  They have a custom coded WordPress site.
3D Issue Top Tip:  
For embedding a publication into a webpage users can use this code:
<div align="center">
<br/>
<iFrame align="center" src="//www.yourpublicationurl.com" width="1024″ height="768″ border="0″/>
<br/>
</div>
The SRC section is the location of the publication they want to use and the width and height fields dictate how big it will show. It does detect which version of device it is being viewed on but this will not work well on mobiles as the display size will stop the mobile view being rendered and instead the tablet version will display.
The width and height values can be replay with percentages to make it elastic to the size of the readers browser. Width="70%" height="90%".
The <br/>tags ensure that publication is on its own line, The <div> tag is there to control the alignment of the publication. These aren't necessary but might be useful.
It must be inserted into the source HTML of the page. CMS that do not allow the user to edit the page source will not be able to use this method.
I hope today's blog has given you some useful insights into how to think about your website homepage as an online storefront. Integrating your digital catalog in this way may be a niche method of extending your digital catalog's possibilities.
By Audrey Henry