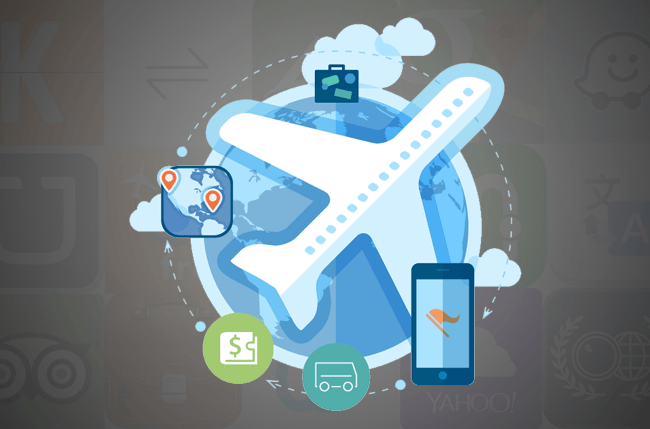 There is no easier or cost effective way to distribute content to your audience than via mobile apps. With the high penetration of smartphones, you can seamlessly deliver media rich content from your travel brochures directly into the hands of each of your travellers.
However, when creating a travel brochure app, there are a number of challenges that you must overcome.
1. Your app is limited to 100mg in size. Unless your app is a game, if it is bigger than 100mg, chances are it won't be approved. Travel content normally includes media rich content such as video and audio. This can cause content size to quickly escalate.
2. Most tour providers have dynamic content that is subject to frequent changes. For this reason you need to be able to quickly access the content, change it and then ensure it is updated as fast as possible within the app. You need an app with a CMS (Custom Management System) that updates periodically with the newest content available.
3. Unless you are part of a global organisation it is unlikely that your company has an in-house mobile apps team. If that's your case, a third party service is usually the best answer.
4. Without an in-house team, the flow of your content into your app will more likely be managed by your marketing department. Always choose a platform that is intuitive, that will save them a lot of time.
5. Since your audience are mostly travellers, when they access your app they will probably be abroad and in most cases they will not have their mobile data set to roaming. That's why your app platform needs to allow users to download and store content offline.
6. Normally, your audience is diverse and talks multiple languages. Having a start-up wizard that gives them the option to select their language will make the difference.
7. Unless you are destination specific such as a hotel, you will probably have a variety of content for all the tours that you provide and you will want to make all of this content available on a single mobile app. But remember, you are capped at 100mb, so you will need an option that stores the content in the cloud and makes it available to download through the app.
8. When offering a travel brochure app with that much content, you need to help readers to navigate through the different options to ensure they can quickly find the content that matters.
9. Your content comes in a multitude of different formats including PDFs. Choose an app platform that allows you to make e-Replications of print publications available through the app.
10. Audience participation is critical with today's audience. Let your audience submit their own content, it will help increase your traffic. When looking for app services to create your travel brochure app, choose one that allows for social tracking. You could create a hashtag for the event and ask your audience to submit answers, pictures or video through their social networks and include the hashtag.
The 3D Issue's app platform was designed to manage complex content marketing channels from a single app. If you are interested in creating an app that covers all these aspects and many more, want more information or have any questions, you can send an email to info@3dissue.com.
By 3D Issue