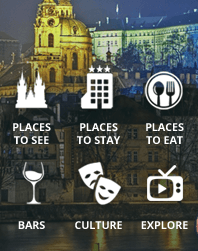 Not long ago a customer came to us with a problem. They are a travel and tour operator with a lot of content and knowing how important content is nowadays, they wanted to share it with their audience on mobile.
Imagine a guide for each of the cities included in their holiday-packages that offers all the latest news, current events, restaurants etc. in real time.
To accomplish this, they faced a number of obstacles:
· They had no app development team
· They had thousands of different content packages in a number of different languages
· Their content came in many different formats from PDFs to video
· They don't want to flood the app store with 100s of apps, they want everything available through one app but as apps have a limit of 100mb they were not sure how to make all content available through just one app.
While trying to help our client, we realised that all companies face a similar problem. They have multiple content channels and often find it difficult for the tailored content to reach their different target markets.
Having noticed that the traditional content app is very linear and normally designed for a specific topic or purpose, we started looking for examples of apps that could manage multiple content packages from a single environment.
Finally, we thought of the NewsStand apps. NewsStand apps are effectively libraries that offer a complex array of content from a single location. The complexity problem was now solved. We designed a library app which offered companies the ability to run as many app instances as they wanted within a single app.
However, even newsstand apps have shortfalls. Since newsstand apps only offer publications, they don't need many options in the way of filters to allow users to find quickly the content they need.
When we were designing our app platform we wanted to be sure users could create a menu wizard that would let our clients add as many questions or filters as they wanted, to help people navigate to the content they were looking for.
3D Issue's app platform is a fantastic tool for companies with many content channels.
With our library feature and menu wizard, even the most complex array of content can be managed and published everywhere. Our app system allows you to create apps from any type of content from feeds, video, online editors, even PDFs.
Sign up today and see how simple it is to manage all of your content distribution through a single app.
By 3D Issue