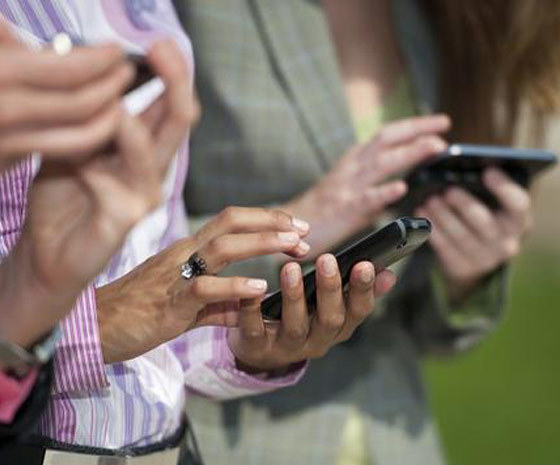 Creation of an app is a mobile marketing strategists goal in this new year. For numerous years now we have been hailing each new year as the year if the mobile and this year is set to be no exception to this trend.
News apps and apps in general are winning peoples' time and attention. Content marketers are rushing to produce content to suit their mobile audience. I would go as far as saying that every marketing strategy should be a mobile marketing strategy that is exactly how much importance should be focused on this area. It is vast and set to grow substantially in 2015 and beyond, so the time and effort you put in now in the creation of your app will reap benefits for years to come.
Giving an audience the news they want should make them loyal as they will develop trust in you as a good source for information that is up to date and relevant to their interests. Your news app can auto-update making the newest news always available through the app you have created, no manual updating required when you create a news app with 3D Issue.
How to create a news app:
The news app can be made up of your web content such as RSS feeds and regular blog posts. It can also contain ePublications, newsletters, flipbooks. The main sources of trending news can be created with Hubs, simply see our video tutorials on adding trending news and creating a Google Alert to see how easy this is to do. Your app can also contain all your social sharing, including your Facebook posts, tweets and YouTube videos. News apps created in this way contain an entertaining mix of media, leaving viewers fully engaged for longer periods of time.
When you create your news app with 3D Issue all content will be responsive to iPad, Android, tablet and iPhone devices and more. 3D Issue can brand your app to suit your corporate look and submit it to the app stores for approval for you. You can have your own company app in no time at all.
See some examples here of the apps 3D Issue has created; including companies such as Lego and Wacker Neuson.
If you would like to create a news app to market content to your target audience simply email info@3dissue.com for some expert advice on how to get started.
By Audrey Henry