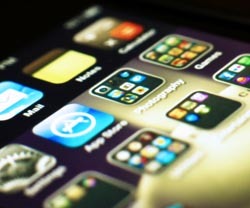 3D Issue Version 6.1 brings a host of options for App download. 3D Issue provides a sophisticated suite of software allowing for PDF to digital edition creation. Native Apps may be defined as a software application developed specifically to run on the architecture of a mobile device.
Native apps are not to be confused with Web Apps which run in a browser and provide an App like experience but without the download requirement.
Native apps are available for download from the Apple App store, Google Play store and other App stores. Apple provides app downloads for (not surprisingly) its iOS operating system. Devices currently running iOS include iPod Touch, iPhone, and iPad. The Android Google Play store provides app download options for a multitude of devices running Android, some of the better known being Samsung S4 or the Google Nexus Tablet.
App pricing can vary from free to hundreds of Dollars. How can a publications be converted to a Native app in 3D Issue? In order to complete this process the publisher will require 3D Issue Professional or Above. To enable the User login feature publishers will require a Gold cover subscription or pay monthly option.
All publications uploaded to a server via 3D Issue will have the option of App preparation. On the content tab publishers will note this option: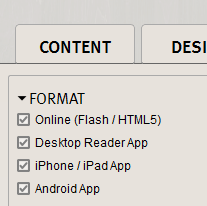 When the iPhone / iPad App and Android options are checked all readers on these devices will receive a prompt to download the 3D Issue FlipBook Viewer App. After a refresh publications will appear in the App ready for download.

Future publications will appear automatically in the App reader for download, these are indicated by a green arrow. 3D Issue Native apps are included in 3D Issue ProfessionalEnterprise Gold and Pay Monthly options. All readers of a 3D Issue publication downloaded to a device are a captive audience as no other publishers will appear in the app unless readers subscribe to other 3D Issue publications.
For publishers interested in their own Native app 3D Issue provides a custom app service. For existing customers, Custom app builds are available for $99 per month or new customers can avail of our Pay monthly option for $169 which includes a custom App. For information on the 3D Issue App service or software contact info@3dissue.com.