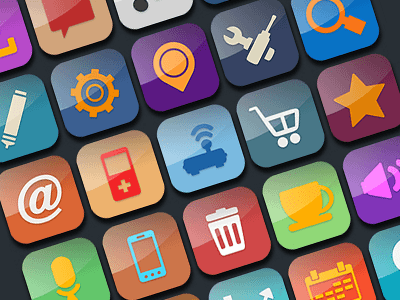 At 3D Issue, we have been generating digital magazine software for over 10 years. From the early days of flash to HTML5 to native apps, we have worked with publishing clients to help develop solutions for the new channels and platforms.
1.Can I create this magazine app without hiring an app development team?
Publishing companies don't traditionally have in house app development teams and for that reason they often engage with remote services to fulfil these needs. 3D Issue's platform allows you to create and build your own magazine app without any coding.
2.Can I submit the app under my own account?
At 3D Issue we encourage you to submit your app under your own developers account so you can retain ownership of the product and workflow.
3.Does your app include Pinch to Zoom?
There is a saying in design that 99.999999% of people spend all of their time on other people's sites (the same applies to apps) so they have a pre-conformed idea of how your site should work. If it doesn't work that way they see it as broken. Since e-Replications have transitioned to apps the implied navigational style has been pinch to zoom. Make sure that your magazine app has this feature.
4.Can you include dynamic and responsive content?
Before it closed, apple news stand offered 2 types of apps. E-Replications of print publications and responsive apps where the content shaped itself around the resolution of the users device so they wouldn't have to pinch to zoom. 3D Issue offers both types of apps.
5.Does your app have an archive or library feature?
Traditionally, companies have more than one publication, each with multiple issues. This is why the core of 3D Issues app v2 release was focused on allowing clients to build their own news stand or library where they can channel all their publications through a single app platform.
6.Does your app have a wizard?
If you represent a large enterprise it is often the case that you could have hundreds if not thousands of publications. A menu wizard can help quickly navigate the audience through the publications to identify the content they need.
7.Can you search across multiple publications?
Again, this feature will let your readers find what they are looking for in a matter of seconds. A tool like this normally requires the services of a database team to help manage structure and absorb new content for this search tool. 3D Issue has an automated service built in that tracks and manages this search feature for you.
8.Does your app service include top analytics?
One of the keys to the success of digital editions since their birth has been the ability for publishers to see first hand how their audience interact with their content. This has allowed them to extrapolate strategies based on this data. For this reason we have integrated the best analytics tool on the market; Google Analytics. For it to work with your app the only thing you need to do is add in your GA ID.
9.Can you embed code?
Companies have different needs and require different types of presentations and interactions for their unique audiences, different animations, tests, quizzes, forms or other types of interaction included in their apps. If that's your case, it's important that your chosen platform lets you embed HTML5 files within your app.
10.Is it truly social?
Today's audience wants to participate in the content generation as well as the consumption. To make your app truly social you need to provide your users with the ability to include comments, images, video etc.. 3D Issue can track hashtags on platforms such as twitter, Instagram and Google+. Just generate a unique hashtag and share it with your audience, you will be able to track any reference to that hashtag and add it automatically to your app.
You can try and create now your own app with the 3D Issue App Platform with the 14 day trial completely free, and if you have any questions or need more information send us an email at info@3dissue.com.
By 3D Issue