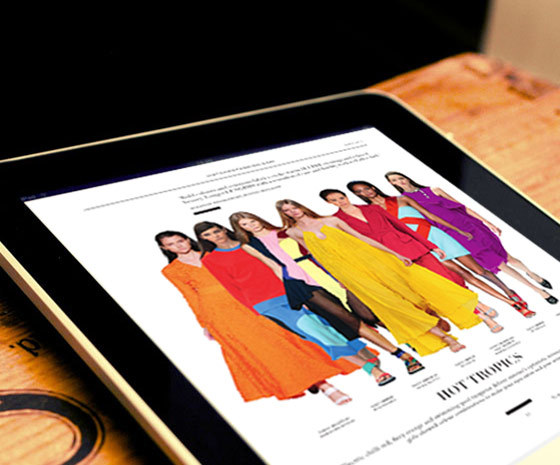 Do you want to expand your marketing techniques?
Believe me, it can get boring for you and the customer using the same marketing techniques over and over again. With the marketing world now being oversaturated with different businesses trying to put their products out there, it is a bit difficult to reach out and find new loyal customers when they're spoiled for choice. These days your marketing has to be so amazing it can't possibly be ignored.
You may be looking for a creative, more visual online marketing tool, maybe you don't feel creative enough to produce for a promo video or you would hate to hear your voice on a podcast. It's time to start creating a fresh, new and stylish form of content and a great way to do that is with a Lookbook.
What is a lookbook?
A Lookbook is a set of photographs displaying a fashion designer's new collection, assembled for marketing purposes. A lot of big fashion related business are really taking a liking to this approach, big brands such as Zara, H&M and Topshop. It's a way for them to show of their products in a non spammy way, it's providing content with the customer unaware, they see a lookbook as a form of entertainment and information on this seasons fashion being provided by you.
Click on the image below to launch a lookbook complete with shop now interactive buttons: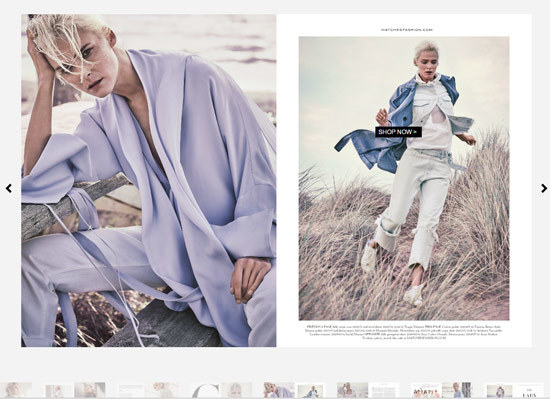 How do you get people talking and excited about your products? A Lookbook is the answer.
By the end of this blog, I want to have you convinced that lookbooks are the way forward. I want to show you why you should create a lookbook and why your customers need you to create a lookbook, yes, it's not a want for your business, it's a need!
If you don't understand the importance of visuals for marketing online here's a blog on the importance of visual content marketing.
Different things you have to consider when creating a lookbook are:
• Your customers
Remember it's your customers that you're creating this lookbook for in the first place. Think about what they would want to see included, what are their interests, you really need to think about the term 'Target Audience'.
What age is your target audience? That's a major question you need to be asking yourself, because if the target audience is teenage girls, they're the kind of models you would need to be hiring to be showing off your product.
• Keeping It Natural
You don't need to go over the top with an expensive back drop, expensive models who like to pout with an expensive camera. People turn to the internet because they can find ways of marketing on the cheap.
Unless you have money you want to invest in a more professional looking lookbook with the help of professionals there's no stopping you. But don't feel you have to, sometimes less is more.
First off, the natural light outside is the best background and the best part is, the outdoors and the sunshine is free. There's no need for a cluttery looking messy background, if you have a lot of things going on in the background it distracts the customer from what you're actually trying to emphasize, which is the product.
Keep the models looking natural, you don't need to be having a photoshoot for Project Runway going on here. When you have your photos taken, your text compiled and your publication designed then create a PDF of that lookbook, then import it into the 3D Issue software and add your branding elements, such as a logo, and personal background to further endorse your corporate identity.
• Personality of your brand
You may think that copying whatever everyone else is doing is going to get your product out there, it's not. You need to include the personality of your brand or what's the point? You're making this lookbook to focus on your product and what your business is about, customers want to see creativity and a freshness about it. Make sure the audience can differentiate between your brand and another, otherwise what's the point? You have to show the world who you are and what you represent. See a blog here describing how to utilize branding in a digital lookbook to its full potential.
• Have an introduction page
An introduction is important for your audience, so that your audience know what they're getting themselves into, they're able to see the theme of the lookbook by the first page and see if it's worth their while to read it. It's also a great way for them to learn more about you and see what you're about. (jump to page feature)
• Showing the world
Now there's no point in creating this fabulous Lookbook of yours if nobody's going to see it. You have to market it. Turn to your blogs or ask different bloggers to write a blurb on it, market on your social media sites, let your followers know about it. You should include shop now buttons on your products so your readers can easily click and order an item if they like, it is a great way to improve sales and create frequent buyers and loyal returning customers.
I would advise making one now before anyone else, especially your competition, get there first. Don't throw away your chance of getting ahead of the game with this great online marketing strategy.
Another great marketing tool is a 3D Issue Hub, if you have created a lookbook you can add that along with your social media sites, blog posts, videos, images and audio files, so your customers don't miss out on anything. You can find more information about our Hubs here. See an example of a hub here.
If you're also interested in making a lookbook and I've successfully convinced you after this blog, 3D Issue can also help you with that. If you want to see some of our samples click below.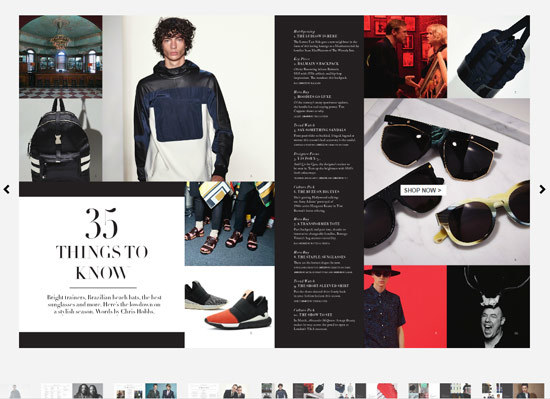 We think blogging's big wait until Lookbooks really get up and running. The aim of a Lookbook is to make you want to shop. If you have any more questions on how to create a lookbook feel free to give us an email at info@3dissue.com.
By Georgia Keys