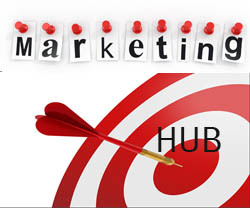 The world is awash with information and content, while having too much information and data can never be regarded as a negative aspect, it can have potential drawbacks. Put yourself in the shoes of a consumer, every turn at every minute of the day someone is trying to deliver them a message, sell them an idea, whilst this monumental amount of data can be intriguing, it can also prove to be overwhelming to the consumer.
You have to position yourself as a 'go to' point for information, a font of knowledge that not only has content pertaining to your specific company but also to your area of expertise at large, this can come in the guise of the latest moves within your industry, trends or simply news that will help the consumer along their journey.
So how do you do this?
Simply ensuring your content works across all browsers will no longer suffice, in today's smartphone driven world, (and the ever expanding usage of tablets and the soon to be probable adoption of smart wear), your content has to be available through whatever device the consumer chooses to consume said content on. This content digestion can take place anywhere, at any time, it could happen in the home or the commute to work, and when it does you and your content have to be ready and available.
All companies have content they wish and need to promote but with the ever increasing number of devices and platforms this entails it is becoming increasingly difficult to manage a strategy that ensures your content will reach all platforms, be available on all devices. It is due to this factor that responsive technologies have become an ever important facet of businesses mobile content strategies. Some would even say it has become vital.

The role of the content marketing hub is to not only sell your product, but to show how what it is that you sell, helps consumers, what is about it that can benefit them? What if the consumer could find all this information and any other information pertaining to your field in the one, easy to access portal that could be viewed on whatever device they happen to be using at that time?
Well that is exactly what Content Hubs helps you to do.
With mobile web traffic expected to supersede fixed internet access this year for the first time ever, this is a facet of the market which businesses simply cannot ignore, it is estimated that up to 40% of your web traffic will now be mobile. This is a staggering number. In no other walk of life would you ignore 40% of your business so why would you do it online?
Content Hubs are here to ensure that this is not an option; Content Hubs will ensure you are visible in every available gateway ensuring you gain maximum exposure for your brand and business. Content Hubs presents you with an easy to manage solution that will enhance your visibility online.
Simply by pointing Content Hubs at your RSS feeds, blogs or your CMS, these responsive web tools will extract your content and place them in dynamic forms that can be automatically shaped around the resolution of the device that your reader chooses to consume the content on. This eliminates the need for publishers and business to manually transport this content by themselves; this will result in huge savings in terms of internal resources and expenses. The focus of your marketing department can remain focused on what is important, the content itself, safe in the knowledge that your content will render automatically on whatever device your reader chooses.
Let me show you how simple it is to create a Content Marketing Hub.
Follow the following 8 steps
1. Go to www.3dissue.com/hubs.html
2. Click 'get started'
3. When you login for the first time you will be taken to the 'new hub' screen.
4. Add in whatever content you wish to include in your publication including any trending news that pertains to your area of expertise.
5. Once you have added all of the sources that you wish to include in your publication, then click save.
6. Next you will be taken to the preview section where you can preview your publication.
7. Once you are happy with the look and feel of your publication you can then opt to manage your articles (add edit or remove articles), assign articles to specific sections and also adjust the general layout.
8. Click next when you are complete and then click on 'publish and share' to launch your publication.
And that's it. It's that simple. Content Hubs will have created a digital edition that automatically reshapes the content around the resolution of the device that your reader chooses to consume your media on.
So what are you waiting for?
Get your Content Marketing Hub Setup today!