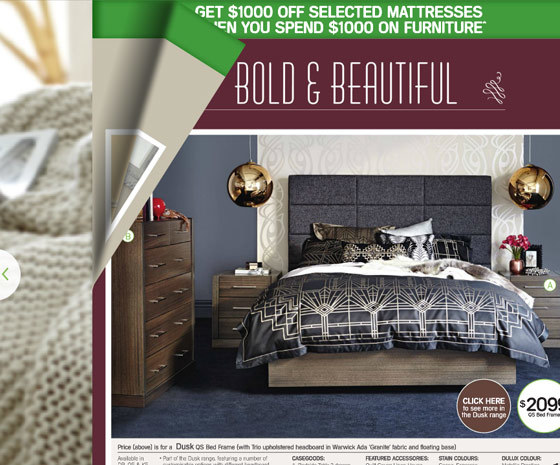 Brand strength is integral to product survival in both the high street and in online shopping circles.
Creating a catalog that will enhance your product and services while increasing awareness of your company as a whole is the topic of today's blog.
A business should correlate their core appearance to the public wisely. Your brand should be considered and recognizable in your shop front, business cards, letterheads, compliment slips, website, social media sites, packaging, event materials, your adverts and in fact in all your marketing and both your online and physical presence. It sounds difficult, but it really is the opposite. Decide on a font, colors and theme and simply stick to them rigidly.
Ok, so once you have created your catalog in InDesign or whatever software you or your design team use, you can then save it as a PDF. The next step is sending that PDF to the printers or digitizing it with digital publishing software.
As your e-catalog is an element of your marketing plan, ensure that all the other elements used in your online strategy complement each other.

1. Your digital catalog can be included on your website as an iFrame. Read how to do this in this blog on creating an online storefront.
2. The catalog you create can have a custom background. This can range from subtle to strong depending on your produce. Some brands like to use a close up of a product or a faded out picture subject to the product range. I love how the holiday and travel catalogs usually use a picture of a breathtaking beach photo in this spot. See a video here on the many options that may suit your business.
3. Include call to actions in the right places. These CTAs will be able to have web and email links included in them so consider vital places to increase clicks and visits to your website, link up an offer with the buy now button to the web page that item can be purchased on.
I hope today's blog has given you some useful insights into how to think about your corporate identity throughout the catalog you create. Integrating branding in your digital catalog can be an extension of your marketing possibilities.
If you have any questions about how you can create an online catalog from a PDF simply contact info@3dissue.com.
By Audrey Henry