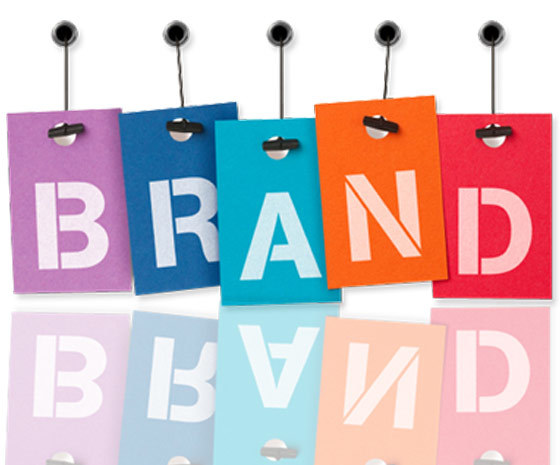 Your corporate branding strategy should have played a hugely important role in your business from the creation of your first batch of business cards. Your brand strategy not only regards your logo, typeface and design, it actually is how your company communicates publicly. So all aspects of your public persona should be tailored to suit your brand or service.
How you plan to communicate can make your brand stronger, more recognizable and can help it rank higher than your competitors. You can build trust through your forms of communication. Use work association to enforce this reputation. If it's a drink you may want the word to be "refreshing", a car – "reliable", a book author; "influential", a beauty product – "trusted", a hotel – "luxury". Create these word associations for your business, then use imagery, fonts, colors and visual communications that match this aesthetic. It can be as easy as getting your whole team from sales, marketing, design to PR to just stick to your words when coming up with new campaigns, updates to styles and promotions.
If you have a shop front your signage and packaging will be high on your priorities. If your business operates mostly online then your website and online profiles should be seamless. You can create a branded hub to further endorse your corporate identity, this is a new form of digital marketing that is worth looking into, it also translates into useful app content also.
You web page, digital marketing practices and online presence can be branded in many effective ways.
Like for example, if you create a digital publication for marketing your company news, products or services then there are lots of avenues to strengthen your corporate brand with the use of a few media-rich features.
See the video below on how to add a background image.

See the video below on how to add banners ads.

The reason this type of marketing is so effective is that the audience you can reach with your branded content is huge, anyone that is online effectively and most importantly anyone with a smartphone can open your publications. Putting engaging branded content into the hands of your client base and targeting markets like this is what strategies are aiming for.
Your publications then can be showcased in an app. The 3D Issue team can help customize your app for you, with your logo, text and images. Our expert app team is experienced in creating branded apps and have been successful in getting approval from the various app stores.
If you would like to create a digital publication or a branded app for your business or organization simply email info@3dissue.com for some expert advice on how to get started.
By Audrey Henry