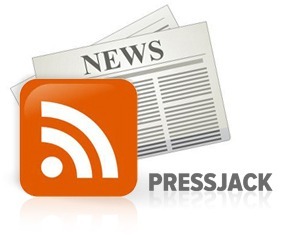 If you have been using 3D Issue digital publishing software in the past you may be familiar with our Sister product called '3D Issue Hubs'.
So what is 3D Issue Hubs and what can I use it for?
3D Issue Hubs does for your RSS content what 3D Issue can do for your PDF content, namely create digital publications from your content. The software can prepare Digital Editions as well as epub and mobi content.
What is an RSS feed?
An RSS feed may be simply defined a representation of a blog or webpage via text and basic images. RSS feeds are commonly used in Aggregator software, 3D Issue Hubs is a 'maggregator' in so far as it can create a specific magazine which only changes when the publisher decides. Did you know'RSS'is an abbreviation for 'Really Simple Syndication'?
What are the differences between 3D Issue Hubs and 3D Issue?
The input – 3D Issue allows you to import your PDFs, whilst 3D Issue Hubs will allow you to import your RSS content.
The speed – because 3D Issue converts and re-masters PDF content it can take more time that using RSS feeds. RSS feeds are pure text and images only allowing for a fast conversion and new content creation.


3D Issue Hubs has the ability to convert your blog or RSS feed(s) into .mobi and .ePub formats. This means your readers can then read on their preferred eReader, whether that be the iBooks app on their iPad/iPhone or their Kindle.
What might we use 3D Issue Hubs for?
RSS content is best suited to data which is changes rapidly; the software allows for the rapid creation of a publication as soon as it is needed, there is also an automation feature in the software some common uses for 3D Issue Hubs include:
– Newsletters based on a week or month of blogs
– Epub and Mobi files of Blog content from a Month or longer
– The republishing of older content in a new format
– Flexible product brochures when high quantity of data needs to be transmitted via an on-line source
– Publications which must be updated 'on the fly' as and when the content comes in
We hope you enjoyed this blog post about Hubs and try out the trial software download. For queries or more information on 3D Issue Hubs get in touch via info@3dissue.com.