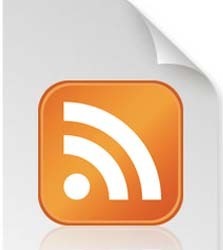 For those trying out the 3D Issue software you have probably noticed a free software application that is bundled with the 3D Issue suite. Check out these FAQs and how you can take advantage of this tool to create dynamic digital publications.
What is 3D Issue Hubs?
3D Issue Hubs, like 3D Issue creates digital magazines. However, where 3D Issue takes a PDF as the source, 3D Issue Hubs takes your RSS feed(s).
What could I use 3D Issue Hubs for?
Since release of the tool, we've seen some great uses by marketers and publishers utilizing the application to create dynamic digital publications without the need for any formatting or design work. It uses your content to create topic specific publications. Here are a few of the top applications we are seeing from our customers:
Customer Newsletter
Create a digital magazine showcasing your latest news articles from your blog in digital magazine format.
Niche topic based publication
Create a digital magazine from a particular RSS category feed. For example an online local news site could have a huge number of news categories, however visitors could sign up to customized digital publications on their specific interests such as 'Soccer News' or  'Out and About' and 'Local Reviews' – one magazine customized to them that cuts out areas of less interest.
Archived articles digital magazine
If you run a news section or blog on your site, you will often see that good content is pushed off the blog home page after new blogs are posted. Many 3D Issue Hubs users create digital magazines that recycle this content, creating an e-book or digital magazine from it's content.
So how do i create one of these dynamic publications?
If you have the trial or full version of 3D Issue you will see there is a 3D Issue Hubs icon on your desktop. Take a look at these getting started videos.
3D Issue Hubs creates 'digital magazines' and 'e-book' formats, which should i create?
These two formats are available for you to select as an output. 'Digital Magazine' output creates a web browser based magazine. This format is perfect for desktop users.
The e-book mode, is perfect for your audience if they use an e-reader such as a Sony eReader, Nook and the iBooks App on the iPad/iPhone etc.. Here is an example of a e-book version Download the file from here and sync to your iPad/iPhone Download epub version for iPad/iPhone
If you're not sure which option to create, then select both and allow your readers to download the most suitable version for their device. Check out this page you can see how we give readers the option to download a kindle version, iPad version or browser version of the dynamic publication.