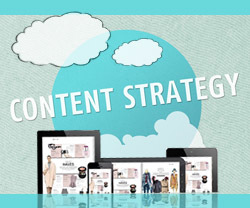 The sheer volume of content available to the consumer online can make it a difficult place stand out from all the other businesses supplying content with the same goal, attracting eyeballs and consumer engagement. In order to do so you need to have a good content strategy in place. You have to think about who it is you want to target and ask yourself a few questions based around this, what is it your clientele want to know? What message is it you are trying to convey to the consumer? Having an effective content strategy plan in place is a key component of finding success online both through the search engines and your target customers.
Good content strategy
The value of content driven business is growing all the time. Good content strategy is intrinsical in placing yourself at the forefront of your market sector; you can do this by completing the 5 W's and (H)
Why – Know the business case and objectives. Why are you embarking on this project?
What – What is the message?
Who – Who is the audience?
Where – Where will the message be read (location, device, context)?
How – How should we present/structure the content?
When – Timing of the process to create and publish the content.
Following these disciplines will ensure you are on the right road to delivering a good content strategy that will resonate with your target audience and in turn drive traffic to your website and increase sales.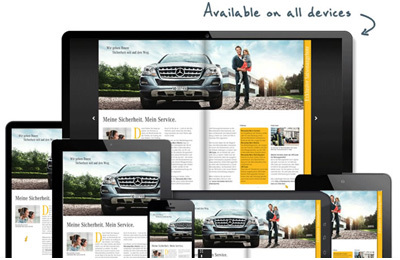 Read further information about the 5 Steps to Deciding a Web Content Strategy here.
Any business using the internet, (and even those who are not), should have a content strategy in place when it comes to planning what it is they want to publish in association with their business. This can take the guise of text, audio, video or anything that can be viewed online, remember everything is content.
Content strategy rests on the planning, creation and distribution of your content, once you have these three fundamentals in place, your goal then is to gather information from your clients, engage and interact with them in turn building healthy long lasting relationships.

Your consumer base is the life blood of your business, if you are listening to them on a regular basis, really listening, then you will quickly establish possible problems and fixes. You will have your finger on the pulse when it comes to consumer mood and behavior.
Once your consumer base realizes that you are supplying regular, high quality content that you will happily engage with them about then you will quickly establish as reputation as a thought leader and raise your brand profile in the process.
Responsive content – a helping hand for your content delivery
It is beyond doubt that we are rapidly becoming a mobile world, we are accessing the internet's capabilities while on the move and as such, businesses have to ensure that their content can similarly be utilized through these channels; their content has to be responsive to whatever devices content is being consumed on. Responsive content can aid you in your quest, flexible images; fluid grids will all contribute to making this transition as seamless as possible. It isn't always necessary to totally tear apart your site and the content it contains to achieve this. Platforms like 3D Issue are perfectly positioned to transform your content in an ever transforming world of devices and methods to view content, try it out and see for yourself.