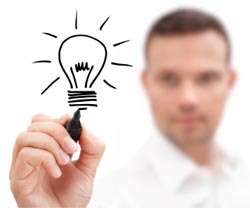 Content is the single most important element of online marketing, it is what drives the World Wide Web; it is how your business or company will be found. Content is the one thing that consumers actively seek, if you supply the content the consumer is looking for, they will find you. Premium quality content, content that holds relevance to the consumer's needs and wants is the main driving force behind the consumer seeking and engaging with you as a brand.
Brands have realized that this, the most vital of component within online communications demands attention, and as a result are actively creating content with the intention of attracting the consumer. Social media has become an integral facet of millions of people's lives across the globe; brands are increasingly establishing their presence among these channels by curating, creating and sharing content that the consumer finds useful. The consumer associates this premium content with the brand and an affinity with the brand is born.
The power of social media
Social media participation has reached levels very few would have forecast less than a decade ago, it is a medium that has blossomed beyond expectation. The numbers alone involved in the various platforms across the social media spectrum demands respect. A single destination for curated social content fuels a brand publisher model that supports brand storytelling, content marketing, PR and even SEO objectives.
From the brands point of view, creating a hub draws in the consumer rather than having to reach out to them, the hub, which will contain all of their social content in addition all the other various types of media and content underneath the brand umbrella that is the hub. Brands, through the use of hubs, are positioning themselves as a 'go to' point for information, a font of knowledge that not only has content pertaining to the consumer's specific needs and wants but also to their area of expertise at large. This can come in the guise of the latest moves within your industry, trends or simply news that will help the consumer along their journey towards interaction with your brand.
Some forward thinking brands have doing this for years, one particular example is the Michelin Guide, originally written in 1900 by Michelin tire founders and brother Andre and Edourad Michelin, the original offerings included practical information, travel tips and maps to gas stations. Nowadays these guides are now synonymous with prestige among travel and dining, all while being associated with the Michelin brand.
Available across all devices
Simply ensuring your content works across all browsers will no longer suffice, in today's smartphone driven world, (and the ever expanding usage of tablets and the soon to be probable adoption of smart wear), your content has to be available through whatever device the consumer chooses to consume said content on. This content digestion can take place anywhere, at any time, it could happen in the home or the commute to work, and when it does you and your content have to be ready and available.
All companies have content they wish and need to promote but with the ever increasing number of devices and platforms this entails it is becoming increasingly difficult to manage a strategy that ensures your content will reach all platforms, be available on all devices. It is due to this factor that responsive technologies have become an important facet of businesses mobile content strategies. Some would even say it has become imperative.
Try Hubs to meet all of your content creation and curation needs.