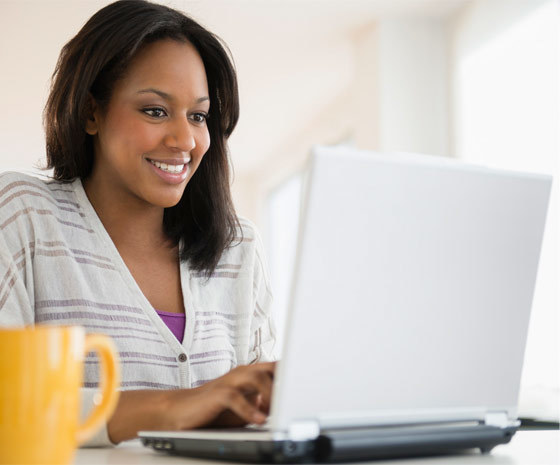 Due to the success of the content-adding features in 3D Issue Hubs and the broadening of the sharing possibilities your content can have from Hubs, such as the direct population of mobile apps we have the pleasure to announce two new sources of content addition today. That's right the content Hubs you create can feed directly into your apps now also.
Our customers are taking full advantage of all the features and with feedback from them, we are developing the software further to fully accommodate their wishes. As regular users of our software suite know, we make constant updates based on needs, operating systems, technology and device advances. We just like to stay ahead of the game so you and the content you create can be to.
Today marks the launch of two new features in our Hubs content aggregation platform.
1. The first new feature is: Insert XML: Extract content from an XML file. This is particularly good for users that don't have an API.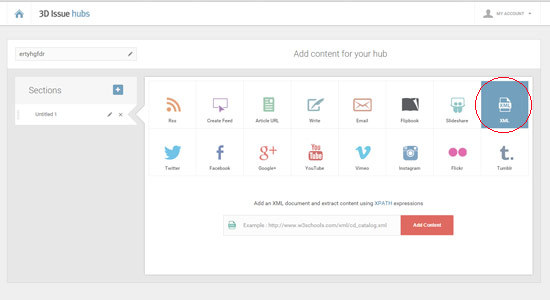 The definition of XML according to Wikipedia, is "Extensible Markup Language (XML) is a markup language that defines a set of rules for encoding documents in a format which is both human-readable and machine-readable. The design goals of XML emphasize simplicity, generality and usability across the Internet. It is a textual data format with strong support via Unicode for different human languages. Although the design of XML focuses on documents, it is widely used for the representation of arbitrary data structures such as those used in web services."
How use this "XML" feature:
1. Click XML
2. Add the url to your XML
3. Enter the XPATH code for each section that is asked of you.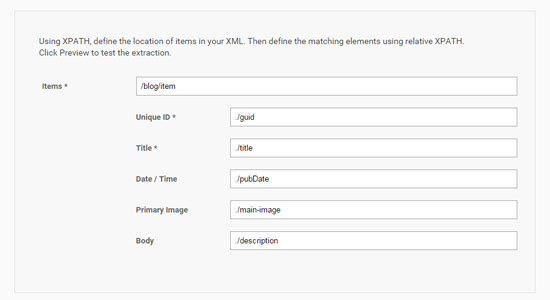 4. Preview
2. The second new feature is: Create Feed: If you don't have RSS feed you can easily add online content another handy way with the Create Feed feature.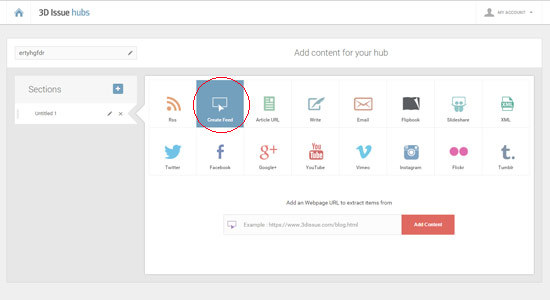 How use this "Create Feed" feature:
1. Click Create Feed
2. Simply add the url of the web page
3. Select a point, if it is the title you choose Hubs will conduct a search for any similar content, it may find 10 more on that page and pull those into the Hub for you. (The good news is that any more blogs or listings from then on added to that page will automatically feed into the Hub, this auto-updating feature is also part of the other content adding features and has proved tremendously popular with busy marketers.)
4. Preview
If you have any questions on these brand new content sharing features please contact us at info@3dissue.com for more information.
By Audrey Henry