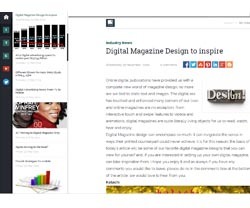 The world is awash with content, this is particularly true online. No matter which topic, subject or type of information you seek, you will find data that, for the most part, will satisfy your quest for knowledge. Herein though, lies part of the problem.
It's clear that content is, and will continue to play a huge role in our lives and the same is true for business, business has always been a content centric world. Every single day, content abounds from every corner; so much so that it can be a monumentous task on its own to keep track of it far less distribute it through the appropriate channels.
Research shows that your customer is 60% through the buyer's journey before reaching out to brands for help on available options. So, most of their research is already done. Therefore you need to focus on influencing that consumer make the decision that favors your product. So how do you do this if the consumer has already made their minds up by the time that they reach your site or review your product? Content publishing.
With this in mind we will look at some of the reasons why you should be thinking about a content publishing platform to deliver and promote the content you wish the consumer to see.
Responsive Layouts
Allow your content to automatically adjust to suit the resolution of the device that your reader chooses to consume your content on.
If you are using feeds, blogs or dynamic sources, you can set your magazine/content to update by itself.
API ready
Integrate your apps into the core 3D Issue Hub experience with its full API suite.
Host your own magazines
Retain your audience by integrating your curated magazine on your own website.
Customization
Personalize your magazine template around your corporate identity.
The use of multiple sources
Add dynamic sources such as RSS feeds, blogs or static sources such as webpage urls or even copying and pasting content via our WYSIWYG editor.
The use and power of statistics
Avail of our real time stat engine to get live feedback on how your readers are engaging with your content.
The promotion of your content through social sharing
Promote your content throughout your social network with our easy to use social sharing tools.
Try 3D Issue Hubs for free today and give your content the platform it deserves.