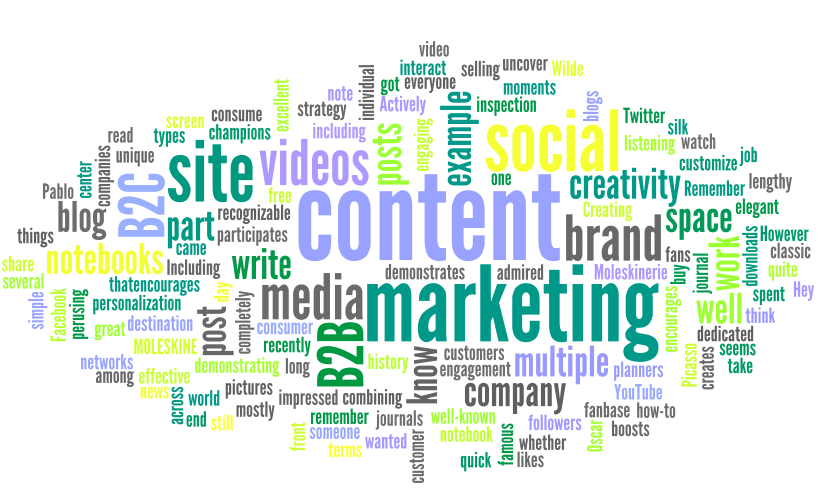 Marketing and content marketing in particular has changed more in the past few years than it has in the past half century. Quite the statement but one over 75% of marketers believe to be true. The mass adoption of digital devices, the very real and ever changing challenge of tailoring these efforts to mobile combined with social media and the addition of the conundrum that is personalization has made it so. Agility within marketing has never held such importance; the rapidly changing digital landscape demands it.

A Marketer's efforts must be incredibly flexible and fluid in order to act and react to the constant fluidity of the marketplace itself, a fact alluded to by Forrester Vice President and principal analyst Craig le Clair when he explained that: "Two things are vitally important: awareness and execution for being agile. You have to sense and be aware of what's going on. And, you have to be able to act upon it quickly." Read more about Content marketing, crucial statistics here.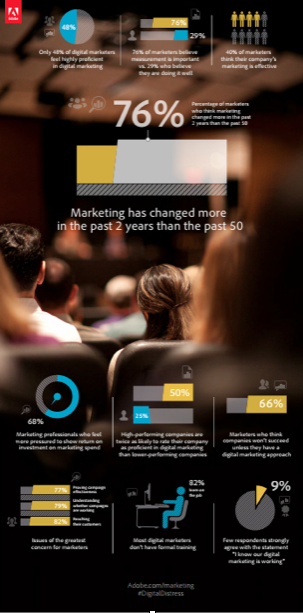 Image courtesy of Adobe  

There is no doubt that content marketing is now eclipsing more traditional avenues of marketing and advertising copy, the rapid evolution of the Internet and digital technology in recent years has influenced our content digestion habits to such an extent that the gathering of information through connected devices is often the first port of call in our quest for information and data.

Smartphones and tablets have had a huge say in this shift in our content digestion and viewing habits, content that isn't tailored to these mediums is at a major disadvantage from the word go. A report by Sandvine on YouTube and Facebook usage supports this fact with the findings that both platforms combined now account for 32% of data sent to and from mobile devices

The below graphic outlines juts how much of an influence mobile now wields in content digestion among the masses.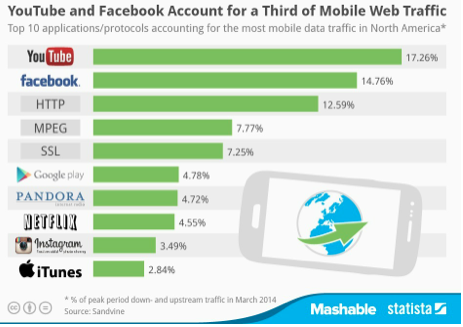 *Image courtesy of Statista  

Sorting through the noise We now live in a world of content, there is now more content created every year than the amount of content created in the entire 1800s. Tweets, blog posts, status updates, Snapchats, and Instagram photos, the list of content sources is nigh on endless. The competition for the consumer's attention is fiercer than ever and the main source of competition will be from other content marketers all vying for this small window of opportunity which decreases with each passing day such is the abundance of content available.

As such, it's more important than ever to create content that is engaging, relevant and timely. It's compelling content that will differentiate the best brands from the rest. You have to stand out from the crowd, you have to give the consumer no choice but to take a moment out of their busy day to take in what it is you are offering to show them

As always you should have a framework in place in regards to your content marketing, the basics should include;

· Knowing your goal(s)

· Knowing who your audience is

· Having clearly defined call-to-actions

· Realize and utilize, the power of social media

· The fact that there are many type of content types, use them

· Analyzing and analyzing again

· Read more about the Content Marketing Guide which examines the above points in detail here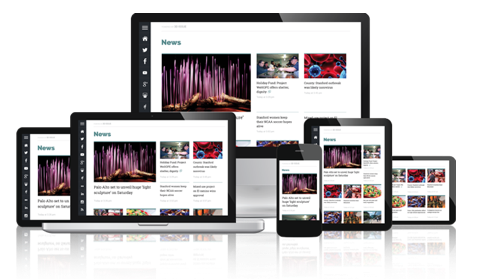 * Hubs platform It seems like a lot to take on, and it can be. The marketer's job of continuously sourcing and creating content can be an arduous and uphill struggle. We here at 3D Issue have recognized this need and have come up with a solution.  

That solution is called Hubs. Hubs is a software solution for publishers and marketers which enables you to convert your online marketing collateral into a mobile web format. This single format works across all devices, resolutions and platforms.

Hubs aggregates live content from multiple online web pages, feeds, CMS systems and social platforms such as Twitter, Facebook, LinkedIn and SlideShare. This content is then outputted into an auto-updating responsive magazine that instantly adjusts to suit the resolution of any device that a user chooses to consume the content on.



3D Issue Hubs collects and centralizes online content and converts it into mobile web applications that can be viewed on any tablet, eReader or Smartphone. Social hubs scrapes content from social platforms such as Twitter, Facebook, LinkedIn, Google+, Instagram and LinkedIn.

Why not try it out today and watch as it makes a positive difference to your content marketing efforts and the quality of it, in the year ahead.

By Charlie Gallagher