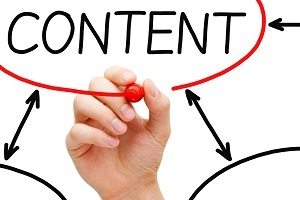 Content marketing works; it is a proven approach to help organizations achieve their key marketing objectives. Content marketing is the art of communicating with the consumer without actually selling or promoting the product but rather informing and educating. As previously mentioned, the consumer has long become tired of advertisements and self-promotion being thrust upon them at their every turn, advertisements they soon came to regard as unnecessary interruptions to their day and basically becoming an annoyance they would come to increasingly ignore.
The one drawback is that many people jump into content marketing without proper planning and lack the required resources and information to create content that will truly resonate with the consumer and from a goal attaining perspective for the content marketer. It is for this reason todays blog will center on the rules you should follow when planning your content marketing. I hope you enjoy it and glean some tips or information in the process that will help you in your content marketing efforts.
Read more on crucial Content marketing statistics here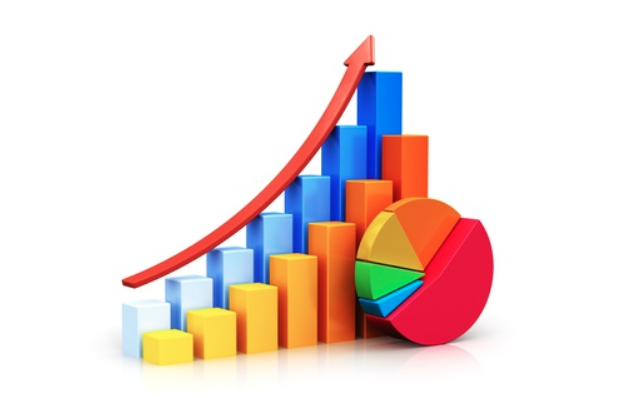 Know your goal(s)
Before you start assembling any type of content you have to know exactly what it is your content is for? What are your goals? Brand awareness? Sales? Leads? Whatever your aim it is vital to have a solid idea of what you want to achieve through your content marketing as this will influence the content itself and how successful it will be.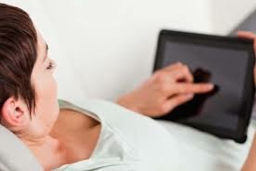 Who are your audience?
Do you know who your audience really is? What is it they want? What kind of content will interest them? Your content marketing has to tailor fit all of your possible demographics. Put it this way, if you don't know who your audience is how can you possibly know what content they like? That's like buying someone a suit and having never met them or knowing anything about them. The suit will be ill fitting and the person you have never met won't be impressed with your efforts, much like your content marketing if you apply the same methodology. Know your audience inside out. Be them.
Read more on the content marketing KPI's that really matter here.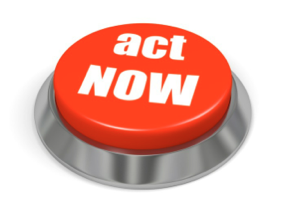 Image courtesy of Weidert.
Call-to-actions
In order for you content marketing to perform the content itself has to have value and relevance to the consumer. If you show that you can consistently provide relevant, informative, high quality content then you will quickly establish yourself as a 'go to' in your field, someone who can be relied upon and trusted, a thought leader in your area. Your aim is to be the first place readers turn to when looking for information pertaining to their wants and needs at that time.
You should also include some type of CTA at the end of your content encouraging the consumer to complete some action in return for providing content that they will enjoy and find useful. These can take the guise of signing up for trials or filling out a form in order for you to garner more information about the consumer to use in further content marketing campaigns.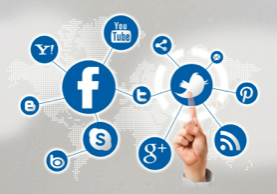 Image courtesy of Social Bazinga
The power of social media
Give the consumer the option to share your content by including the option of sharing to social media within your content, the power of social media and possible viral connotations cannot be overlooked. If the consumer is sharing your content its reach will be multiplied and will therefore reach more eyeballs further spreading, and strengthening your message.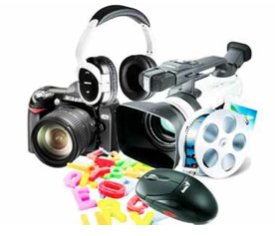 Image courtesy of Online Income Teacher
There are many type of content types, utilize them
There are no two people the same so you should try and use as many different types of content as you can, by doing so you will have a much better chance of attracting consumers from across the board. Your content can take many guises such as posts, articles, e-Books, whitepapers, info graphics, videos, audio, presentations, and more.
It is often said that 'content is king', and while this is undoubtedly true, perhaps a different slant on it would be that the real king is the bottom line of your business, attention being the queen and content being somewhere in-between. The content you provide should ideally be aimed at a specific segment with needs that pertain to the content that you provide, it should also be available in places that they are likely to see and hear it, or at the very least somewhere that people they know will.
76% of Marketers Using Curation Seen Positive Impact read more here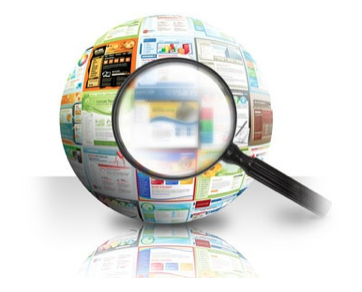 Image courtesy of Round Pulse
Analyze and analyze again
A sure fire way to measure how your content is being received is the use of analytics, by using this invaluable resource you can ascertain what it is that really resonates with the consumer, what it is they spend time reading and digesting? What it is that is the most popular? Once you have these statistics you can concentrate your efforts on the content that resonates the most, are people sharing your content? What gets shared the most? You can also divide your content into the most suitable demographic, what works with younger viewers or older viewers for example. It is wise for companies to monitor and engage regularly with their existing consumers, see what type of content they find interesting and engaging…and what they don't, then act upon your findings.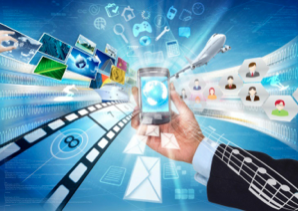 Image courtesy of IndiaNIC
The future is mobile
As I have covered in these blogs before, the future of content has to be mobile-centric, it is estimated that by the end of 2012 there was 2.1 billion mobile web active mobile-broadband subscriptions in the world. That is 29.5 percent of the global population accessing the web from their mobile phones. It is estimated by 2014 mobile internet should take over desktop internet usage. Couple this with an average increase of 40% per year for mobile broadband subscriptions over the last three years and you start to get a clearer picture of the colossus in our midst.
According to Forbes, "87% of connected devices sales by 2017 will be tablets and smartphones."
With 40% of web traffic now coming from mobile devices, your content must also be responsive, it must be able to be automatically lay out to suit the resolution of the device that the audience choose to consume the content on. Platforms such as 3D Issue Hub supply such a responsive resolution for your marketing content to be viewed across any platform. The figures all indicate it, one look around you on a busy street with people on their smartphones at every turn will confirm it, the world is mobile, your content should be as well.
Try 3D Issue Hubs today for free.