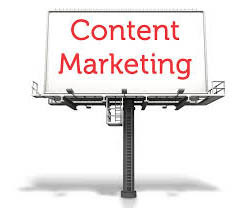 Some say that if you are not content marketing these days then you are simply not marketing your college or university effectively. It's a great way of communicating with your customers and prospects without selling. Instead of pitching your college courses or value proposition, you are delivering information that makes your buyer (the student/parent/industry partner) more informed. The essence of this strategy is the belief that if schools and colleges deliver consistent, on-going valuable information to prospective students, they ultimately reward them with their enrolment and loyalty.
1. Segment as much as possible: Don't produce the same content for each user audience. You can use the same documents but have a different slant or issue of that publication for different audience groups. For example – your undergraduate prospectus can be reworked to include more relevant information for those international students coming in from overseas. Content should be device agnostic so you can create you content once and publish to every device.
2. Be more personal and less sales like: Show the human side to your vast institution. Video content gets so much more engagement these days than print. Include interviews with students, with researchers, with faculty members, with the sports teams or alumni groups or with industry partners. Show the student through our content you care about their concerns. Blog about things that will help them settle in like " 10 ways to meet new friends in your first week " or " 5 Reasons You Know Choosing X University PreMed Program was a Good Decision" etc.

3. Use a mix of channels to deliver your branded content: Students have more than one social media account so reinforce your messaging using a variety of media across several different channels. Infographics are a great way to present complex processes. Ensure that your content is shareable and let them have the option to download it and read it offline, on the train home or when they have finished their studies.
4. Measure and Pivot: Integrate your content with your SEO tools and analyse the fruits of your work. Measure the most effective social channel, which time and what type of content works best for each channel. Keep your content fresh and ensure every blog post, tweet, newsletter, magazine, event brings something new to the table and offers insight and support to your student community.
By Linda Daly