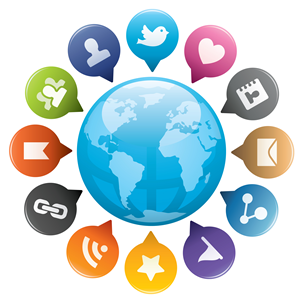 Content marketing is here and it is here in a big way. We have spoken many times about the fact that the content you provide is one of the single most important factors in attracting and engaging the consumer. Just today I was reading a poignant article which contained a quote by – Scott Brinker, Conversion Science, Search Engine Land, it read;
"Content marketing has become central to digital marketing strategy. Its objective is simple: create genuinely useful or entertaining content for many specific niches of your target audience-not to overtly promote your business, but to build rapport and brand equity-and give it away for free."
The advent of the internet and social media in particular has opened up many doors to potentially gargantuan audiences worldwide, you only have to look at some of the figures involved in certain platforms, for example, estimates state that LinkedIn has 259 million users, Facebook has 1.19 billion monthly users and Twitter has 500 million users of which 215 million are active users. Granted, some of these figures may be a slightly embellished version of actual figures, the fact remains, these figures are so vast, so immense, that even if your company was to reach a miniscule percentage of these potential eyeballs then your company is giving itself a much better chance of prosperity and survival.
Linkedin, Facebook, Twitter, Google +, Pinterest, Instagram, Tumblr, Desktop Pc's, smartphones, tablets smartwear, blogs, whitepapers, infographics, video, audio, the list goes on and on and it can be quite daunting just to keep a track of what is the latest hot topic or trend never mind ensuring your company is represented and available on each.
But it doesn't end there…
Getting yourself on these platforms is only the start of your content marketing plan, in fact before you spend any sort of time promoting or sharing your content you are going to need actual content itself, and lots of it. You will need your own original, relevant, high quality content to inform and educate consumers about your service and business; you may also need other content which supports your data and supplements your objectives. Good content is a must, the higher the quality the better, this will be your doorway to the consumer, it is how they will find you and ultimately how you will be judged, most of the time without you even knowing, it is therefore imperative that your content is of the highest standard possible.

Think of it this way, you might have the best content in the world but without the proper means to deliver that content to the consumer, a means that will be available through whatever device the consumer chooses to view it on, then you ruin the very real risk of losing out to competitors and other businesses who have adapted this approach. An approach that is designed specifically to suit the digitally driven world that surrounds us on a daily basis. You simply must have a variety of digital distribution channels available to you and working for you at all times.
So what can you do about it?

To truly resonate with and connect with potential consumers you are going to have to go that extra yard not only in terms of the content you create, but also in the delivery of said content. Consumers have access to more devices than ever before; you have to ensure that you are reaching out through all these portals. It defeats the point of spending all that time and money creating outstanding content and then finding the consumer can't view it on the device they prefer to use.
Maximum reach is what all companies require and aspire to achieve; your aim is to effectively create one strategy for all devices; the creation of responsive publications for tablets and smartphones, allowing for consistent presentation of content across all devices. Your content should be conveyed in such a way that it invigorates all the senses through its multimedia integration capabilities. Content Hubs has all these qualities and more that can aid your content creation, curation and distribution; I have listed some of these vital qualities below.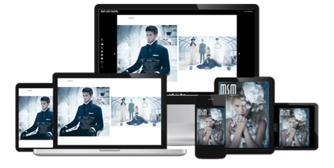 These features include the ability of:
Social media sharing
Promote your content throughout your social network with social sharing tools. Allow your readers to help increase traffic to your content by enabling them to easily customize your content around their interests and promote your content through their social network.
Video and audio integration
Integrate video & multimedia into your responsive content. YouTube has a million video downloads per day; this is a market that simply cannot be ignored.
API abilities
RESTFUL API that exposes all of the functionality to all users. With this you can build your content in any language, on any platform and integrate into all of your applications.
Built in statistics engine
Watch everything from how long the consumer spends reading your content, to what are the areas that interest each individual reader the most, or what types of articles have the highest efficiency.
Custom URL's
Create your own unique URL's to suit your brand and make your content archive resonate with your audience and enhance your search engine visibility.
Responsive layouts
3D Issue Hubs will dynamically check the resolution of your readers' device and automatically format your content to suit that resolution. No pinching or zooming, just beautifully formatted pages.
The ability to publish to any platform
An essential tool in today's smartphone driven world – your content will automatically adapt to fit the resolutions of any desktop, laptop, tablet or smartphone device.
3D Issue Hubs is a software solution for publishers and marketers which enables them to convert their online marketing collateral into a mobile web format. This single format works across all devices, resolutions and platforms. 3D Issue Hubs aggregates live content from multiple online web pages, feeds, CMS systems and social platforms such as Twitter, Facebook, LinkedIn and SlideShare. This content is then outputted into an auto-updating responsive magazine that instantly adjusts to suit the resolution of any device that a user chooses to consume the content on.
3D Issue Hubs collects and centralizes online content and converts it into mobile web applications that can be viewed on any tablet, eReader or Smartphone. Scrapes content from social platforms such as Twitter, Facebook, LinkedIn, Google+, Instagram and LinkedIn.
Why not try out 3D Issue Hubs and see the effect it will have on your content creation, curation and distribution techniques which will make you more accessible to your clients.