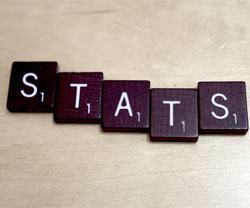 How to increase content discoverability has been one of the most discussed topics in marketing circles over the past couple of years and not for nothing. Content marketing crucial statistics show that even companies have started placing content promotion as a top priority inside their marketing activity.
Let's see why.
• Top ranking articles are longer than 1000 words – According to a research from the content marketing institute, the average length of a top ranking article was between 1140 and 1285 words. The length of the content you produce shouldn't be the only thing you focus on though, providing actual value is more important. No one want's to read a 1000 words long post if nothing interesting is said in it.
• Marketers that implement blogging as a content marketing tactic increase their chance of positive ROI by 13 folds – Blog posts that provide value to the reader and are longer than 1000 words have higher chances of ranking in google SERPs. You should consider the competitiveness of the keyword and the size of the market too, but with a blog as part of your strategy you will most certainly increase your chances of success.
• B2B Companies and self-employed marketers are more likely to have a blog than B2C companies – This comes as no surprise when we take into consideration that one of the main goals for self-employers is to provide added value to their customers. For B2B companies on the other hand, blogging is a way to build a better brand image.
• More than 60% of B2C marketers use infographics as their go-to content tool – Around two thirds of this group believe that they're the most effective type of content to both build brand awareness and provide added value to the reader at the same time.
• 32% of the total marketing budget of B2C Companies is dedicated to content marketing – This is a huge increase from last year when B2C companies used just 25% of their marketing budget for content production and promotion.
• Social media is the most used promotional channel among B2C companies with a 90% usage rate, with Facebook (94%) being the most popular platform – Google has won again and companies have finally realized how important content designed to be shared on social media is if a company wants to succeed online.
• Sales seem to be the main goal for marketers (83%) when they set up a content marketing strategy – Customer retention (81%) and audience engagement (81%) come in a close second. This pretty much tells you how an average company looks at their content marketing efforts. Inbound marketing is becoming a crucial part of any digital marketing success.
However, creating valuable content on daily basis it's not always easy and can be time consuming especially if you want to reach a wide audience.
A platform like Hubs that will automatically share all your content no matter which channel was published on, that will let you aggregate and curate content from other sources and that will also transform your content into responsive content, is the perfect tool to engage your customers and generate more sales with very little effort.
If you want more information about Hubs or any other of our products, please email us at info@3dissue.com