The content marketing benefits you can avail of for the promotion of your product or service are in your grasp today! Go ahead and grab them. Integration of a few simple improvements can help you gain more traction online and drive more traffic to your site.
Develop a concept: 
Create content that enhances and showcases your product to the max! High quality photographs, video and audio are a must and can be achieved easily with an SLR camera or a decent camera on a smart phone, just take time to read the tutorials and guides for best results. Remember Photoshop can work miracles too! Download software to create a video; Camtasia offers a free 30 day trial. It is possible to make lots of high quality videos in that time, set your mind to it and you can achieve lots for free to start you off. No previous video experience is necessary.
Blog and content writing: 
If you are writing content use a grammar and spell checker like Ginger. It highlights the areas of your text that need attention and offers amended correct versions of the text, or sentences for you to choose. Strive for perfection. Your work will appear lazy if you take shortcuts, so I suggest you use the help of some technology to give your content that professional feel.
Use email campaigns: 
Avail of another free service like Mail Chimp's free trial. You can have fun trying out their email templates with your content. Please see the example below: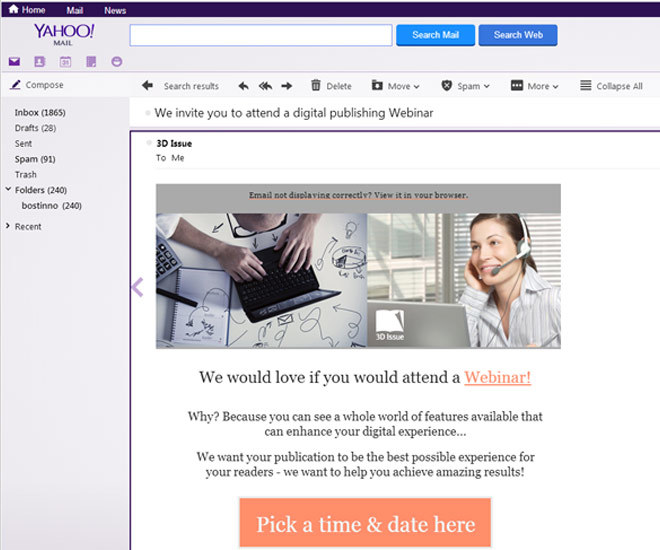 Test out which ones work best, it gives you data on open rates, engagement rates, click rates, pay attention to the ones that work best, and strive to make them even better with constant improvements. Your goal should be to create email campaigns that will resonate with your audience.
Make a magazine to market your produce:
Get creative, that are people talking about in the areas around your industry? Collate news and information in the form of an ezine or e-catalog for your audience. Publications like this have lots of online potential, as they can be distributed easilyand can have interactive features. You can try this software from 3D Issue for free also by downloading a trial.
Please click on the example below to launch the e-catalog.
Finding the right solution for your content marketing is a constant learning process. Be open to new marketing tools, experiment with them. If you monitor the results through built in stats or through google analytics you will know which ones benefit you.
By Audrey Henry