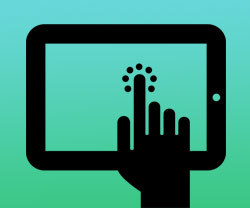 You would be surprised how many websites ignore content marketing basics and it is proving to their detriment. Secure your corner stones and your site can stand tall! This is a fact, every good site is the product of careful planning and there are a few basics that can lay the foundations you need for online visibility.
1. Keep the readers' interest by creating content that is about "them" and not about "you".
Gear your content to the reader and appease their appetite with useful information and how it can pertain to their needs.
2. Frequently update and create new content
Achieve desire with regularly updated content, this way your readers will trust you as a worthy place to source fresh information.
3. Include many CTA's "Calls to Action" in relevant places throughout your content.
For example, you can exploit the content by strategically placing a "Buy Now" or Sign Up for Newsletter" buttons in the appropriate places.
4. Endeavor to incorporate SEO search engine optimization throughout your site.
Do this by creating your content with relevant keywords that will be found easily by your target audience in search. Titles and ALT tags are fundamental and with your research done, you will know the words to use. Study best practices or hire a professional SEO to give your site a scan before launch.
5. Brain power – Show innovation in your ideas!
The best ideas are yet to come, with this in mind embrace an "anything is possible" outlook. You can create viral campaigns easily and for free – you just have to believe you have the power to achieve great things, be courageous. Don't worry if 8 out of 10 of your attempts fail, it is knowing the 2% that work that is the key to unlocking your contents' potential. Then after analyzing the results create new content based on the successes you attained from content that has worked. Drop the strategies that are not working quickly and move on to try new content ideas.
6. Create campaigns that incorporate "link campaigns" and "e-mail capture" techniques.
On the downside, some of these methods may take time but on the upside they are free. So the efforts you put in can reap rewards down the line for some time to come.
On the link campaigns; these techniques will need to be researched by the site's owner to see what will suit their content and their target audience best. Some examples many be to involve guest bloggers or industry experts. You could build networks of professionals in your field that share similar interests, or can make good partnerships. You could get involved in sponsoring events. You could start taking part in online discussions and forums. Following best practices here is a must, as your site can easily be penalized for paying for links or leaving spammy links. So take care and consideration and follow updates like Panda and stay tuned to current news from experts on how your site can rank well in search engines.
A way to capture email addresses would be to offer a free newsletter subscription, please look to the right of the blog and see how we have integrated this form into our blog webpage: "Sign up for Digital Publishing News". There are similar methods by offering a free resource, ebook, webinar, or other helpful information, in exchange for the email address. This can start dialog between you and a new potential client or customer.
7. Use innovative tools to aggregate content and package it in a user friendly manner for all devices.
Create ebooks and digital publications that can be viewed at the reader's convenience, perhaps they will read your content on the train home and like the option of being able to read offline. This can be easily achieved and is worth looking into as new ways and technologies are gaining traction daily. So never be afraid to experiment.
I hope you have gained some food for thought in today's blog, best wishes for your website's success. Don't forget to put into action the content marketing basics and you will be on to a good starting block hopefully spring-boarding you to a prominent place in the online realm.
By Audrey Henry