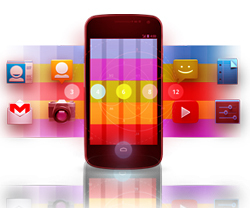 Content is the single most important element of online marketing, it is what drives the World Wide Web; content is how your business or company will be found. Content is the one thing that consumers actively seek, if you supply the content the consumer is looking for, they will find you. Premium quality content, content that holds relevance to the consumer's needs and wants is the main driving force behind the consumer seeking and engaging with you as a brand.
Simply ensuring your content works across all browsers will no longer suffice, in today's smartphone driven world, (and the ever expanding usage of tablets and the soon to be probable adoption of smart wear), your content has to be available through whatever device the consumer chooses to consume said content on. This content digestion can take place anywhere, at any time, it could happen in the home or the commute to work, and when it does you and your content have to be ready and available.
Read how 76% of Marketers Using Curation Seen Positive Impact here.
All companies have content they wish and need to promote but with the ever increasing number of devices and platforms this entails it is becoming increasingly difficult to manage a strategy that ensures your content will reach all platforms, be available on all devices. It is due to this factor that responsive technologies have become an important facet of businesses mobile content strategies. Some would even say it has become imperative.
There can then, be little doubt relating to the importance of content marketing within your overall strategy and KPI, content marketing has to carry out four main tasks:
• To be shared
• To get comments
• To generate leads
• To make sales
The use of content marketing apps within your marketing strategy can aid your business and content distribution resulting in;
• The growth of your traffic
• Higher productivity rates
• Higher penetration of content
• Greater click-through efficiency
• Higher retention of audience
• Improved lead quality
• Deepen and solidify relationships with your audience
• Establishing yourself as a thought leader
Read more about The Curation of Content and Marketing your Business here.
Companies, on average, use 13 different social platforms in order to engage with their audience, platforms such as Twitter, Facebook, YouTube, Instagram, LinkedIn, blogs etc… What we do is provide our audience with a single location to view all of these different types of content. 3D Issue's Content Hubs allows you to set up a hub that can aggregate all of this content into one centralized location in a matter of seconds.
Read more about Key Content Marketing Statistics here.
3D Issue Content Hubs collects and centralizes your online marketing content and converts it into stunning mobile web applications that can be viewed on any desktop, tablet, eReader or SmartPhone. 3D Issue collects content from premium social platforms such as Twitter, Facebook, LinkedIn, Google+, Instagram and Youtube. Your readers can also push content through these platforms through comments and sharing options.
Why not try out Content Hubs and see the impact content curation will have on your content strategy, and crucially your business.