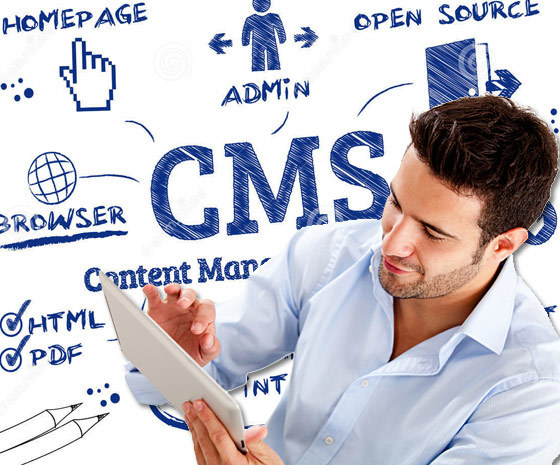 Having an effective content management system is almost as important as the content you take so much time to create. No mere flash of inspiration creates a breakthrough, these are made of preparation, research and a little dedicated time on a chosen subject matter.
Innovate to stay ahead
Innovation is something that is both new and useful. Today´s successful content leaders are making changes to their past approaches, they are welcoming new developments, and they are refusing to remain static.
Real-time content
Having real-time content coupled with technology that is intuitive to auto-update is important for today's always-on mobile and computer audience.
An important part of a digital marketer's job is to create a system where content can be managed easily so new audiences and markets can be reached on a consistent basis.
An innovative approach can be scary first step to take.
Making the courageous leap forward into the unknown can be exciting for some and very daunting for others. If you read Growth Hackers blog their core message to online companies is to constantly try new things, monitor the effects and carry out changes based on results garnered.
Tracking campaigns and following up on winning techniques is the formula for success in today's current marketplace. This coupled with responsive content that is beautifully laid out on all devices is highly important.
Gain feedback from your customer
Enquire with and actively listen to your customer, their requests are like gold dust to you, act upon their requests and tailor your content around their requirements. If you can be seen to deliver on this it will gain you lasting client trust.
Manage your channels of content
I'm sure you are busy creating unique content to promote your website. You probably blog, create video, audio and possibly digital publications to help define your brand in both the world wide web and the world of mobile apps. With all these separate channels to looks after you can feel a little frazzled. Well 3D Issue has acted upon its customer's request's and designed a specific suite of software tools aimed at making all the content your business creates easier to distribute in one handy content Hub or through an app.
If you would like to know more about the 3D Issue content management system please email info@3dissue.com and one of our team can advise you on the best way forward for your content based on the target market you would like to connect with.
By Audrey Henry