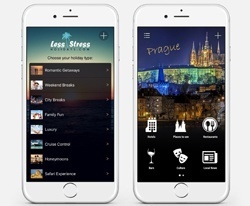 Content, content, content! As marketers, you will write and distribute a lot of content!
The surge in content created by companies in recent years is highlighted by statistics released such as, did you know the most effective B2B marketers spend 39% of their marketing budgets on content?
The article also highlight that creating more content is something happening with most companies – in fact 70% of content marketers are creating more content than they did a year ago.
Having lots of great quality, rich content is undoubtedly only a good thing for lead generation, however it does bring new challenges to the table. Customers often come to us with the now familiar problem "How can I effectively organise my content so it is relevant to my audience?"
3D Issue's new App platform focuses on this growing concern of content organisation, it can be seen as a brand new App Platform for businesses with a lot of content. We all organise content all the time for our files, records and notes in everyday life – we do it so we can pinpoint where a particular piece of information will be filed. The new 3D Issue app takes on this concept which is a 'parent/child' structure, so people viewing the app can get to the type of news or section that they are interested in.
Let's look at example to highlight how a 3D Issue App could be structured:
Let's say for example you run a travel agency that wants to have an App where your customers can access specific information on a particular destination. Your App could be structured like this:
– ABC Travel
Europe
North America
Latin America
Asia
Africa
Oceania
The 'Parent App' would be 'ABC Travel' and each of the cities would be the 'Child Apps' with all their own content sources updated instantly from sources including Instagram, blogs, publications, YouTube videos etc. So a customer holidaying in Munich would have an auto updating App with all the content you create on Munich. They are happy as the App is specific to their interests, and you are happy as you have multiple Apps accessed from your main company App.
If you are interested in the new app platform, we now offer free consultations. Just send us an email at info@3dissue.com and let us know what you would like to achieve with your customized app. One of the experts of our team will be in touch shortly and ready to assist you.
By Hannah Kelly