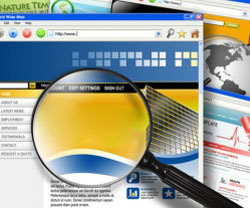 In a perfect world, having a high quality content would be enough for your it to be discovered by your target audience, unfortunately we don't live in a perfect world and sometimes a content that it's not as good as yours could score a better ranking.
In order to avoid that, today I'm going to try to show you what you can do to increase your content discoverability.
Optimize your content for search engines
The first place where people go when they are looking for answers is Google. That's why I can't stress enough how important it is to build a good search engine presence for your content.
SEO is divided into two main categories: on-page and off-page optimization. Although the art of SEO is too complex and involves too many things for them to be explained in a blog post, I'm going to give you a few guidelines regarding content creation.
• Keyword research – Use tools like SEMrush or Google Adwords keyword planner. Type in a keyword or keywords that relate to your business and that you would like to rank for and wait for the results. Sometimes you can even enter your site's url and get keyword suggestions based on the content of your site.
• Long tail keywords – The longer the better. One of the biggest mistake businesses make is focusing on short high competitive keywords. If you're in the clothing niche ranking for a keyword like "dress", would be extremely hard. Instead try to find out variations of the keyword that also show a buying intention. A good example would be "where to buy a red summer dress".
• Keywords with an acceptable amount of searches – Everything above 100 searches per month is great. Think about these numbers in the long term. If you manage to write one article per day and it eventually ranks for a certain keyword, you'll get more than three thousand searches per month.
Content optimization
• Keyword placement – Include your main keyword in the article as many times as you can but always making sure it sounds natural.
• Formatting – Use comparison tables, bullet points, short paragraphs etc., anything that helps with the structure and that transforms your content into an easy to read format.
• Interlinking and outbound links – Whenever you quote a research, statistics, a study or anything that's connected to another source make sure to link to the original article, especially if it's on an authority site. Don't forget to put links to your own articles either.
An outreach campaign
In today's competitive market there are a lot of professionals trying to increase their content discoverability. Be smart and try to find businesses that would find some benefit on what you write and reach out to them.
Make a list of all web entities that could be interested in your content and send them a collaboration proposal. There are a few things you can offer:
• A guest post opportunity
• A reference with a backlink
• A guest post on your own site
You probably won't get a reply to all your enquiries, to increase your chances make sure you:
• Have quality content
• Have a good publishing platform
• Make your website content curation and aggregation friendly
• Have an important follower base on Social Media
Centralize your marketing and branding efforts
Create a platform where your audience can access all the content you publish no matter its format, your blog, your YouTube videos, Facebook posts, Instagram photos etc. Share it on the social networks, through email, on an app, host it on your site.
By publishing content that they find interesting you'll be indirectly encouraging them to share it with their friends and family online and more than likely on the social networks, which will give you more exposure and will also make your brand stronger.
To obtain better results, make sure you choose a platform that lets you customize the look and feeling of it to match your brand with your own logo, colors, images etc. 3D Issue Hubs is an example of such content platform. Feel free to give it a look, start your trial and send us any questions you may have to info@3dissue.com.