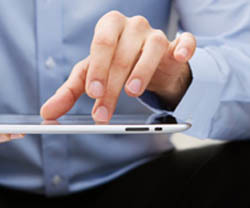 Content and content creation are words and phrases that we are increasingly hearing and seeing in recent years, and with very good reason. The internet in itself is a content driven platform; it thrives and survives on the content that is available through its domains. Content is all around us, it seamlessly slips into our lives almost unnoticed on a daily basis, whatever we do, whether it's search, social or news, content is always there waiting to take us on a journey of discovery. How many times have you looked up a subject or topic and ended up staying up past your normal bedtime because one search has led to another and that has led to you finding another facet that you find interesting, this is content at work.
From a marketing point of view content is created with the intention of turning interest into purchase. The quality of your content will speak for you and your company long before you have any interaction with a potential client, decisions will have been made on the strength of the content you provide leaving only the finer details of the deal to be ironed out at the final port of call, you. The quality of your content is paramount, it is crucial that your content is not only of the highest quality but also that it is original, thought provoking and engaging. You want the consumer to be obliged to find out more about your product, engage in conversation with you and ultimately invest in what it is you are producing.
The consumer and their demand for quality content
It is all about building relationships with the consumer, you have to earn their trust, be the one they turn to for the solution to that problem or update to an on-going issue, to do this you are going to have to consistently produce great content that will ensure you remain above the parapet.
Companies may decide to optimize search engine optimization through keyword analysis, using search terms that consumers are searching for throughout your website, blogs, video's, social media and any other promotional material that they utilize. When utilized correctly this will lead to higher rankings on search pages meaning you will have more chance of unique and return visits. The internet is a huge domain with many avenues that a consumer can traverse, you have to ensure that the content you are providing is impossible to ignore, like a shining light in a dark place, leaving you as the obvious option as a way to go.

So, we know that premium quality content is critical in terms of the survival and growth of your business in this digitally enhanced world of ours, some may feel that it is too much work to be delivering this quality of content on a consistent basis, (after all they have a business to run!) and cannot afford to pay someone to do it for them, this is where content creation tools can lend a helping hand. The single biggest concern for companies is creating new content on a consistent basis; some may feel that they just cannot come up with fresh material as an on-going concern. This is a frequent concern among companies but need not be if simple rules of thumb are followed. Ask yourself a few key questions and then follow the results to aid in the creation of your content.
– How can people use my product?
– What is it my audience care about?
– What problems can my products and services solve?
– What brand personality am I trying to communicate?
Content creation encompasses more than the tools you use but those tools can help you develop methods that you can use to your advantage, you have to keep up with current trends and developments, what's hot right now in the marketplace, what it is consumers are seeking knowledge on. Social media can give us a unique insight about how consumers feel about certain topics and what it is that they are seeking information on; real time conversations can lead to real time solutions. Find out exactly what it is that consumers require and tailor your content to suit, this will not only help drive traffic to your site but establish you as a thought leader and someone who isn't afraid to interact with the consumer and give them what they want.
Content creation isn't solely about the written word, you have to stimulate all the senses, use compelling videos and audio clips to enhance and embellish the message you are conveying. We are all different entities who react differently to different approaches so keep this in mind in the creation of your content.
Your content will be your brands ambassador so treat it in the same way you would treat a consumer as if you were meeting them for the first time, don't just bundle together as much content as you can and hope for traction, quality triumphs over quantity every time.
You've got the premium content, now what to do with it?
You've spent time and took great care in creating and gathering the highest quality content you can, it's natural that you now you want it to reach as many people as you can in order to start driving traffic to your business.
What if you could create a platform that through one portal, will deliver to all the social media sites, updates itself through its use of rss feeds, ensuring the content is always up to date and fresh? What if this platform created a beautifully laid out magazine format for your consumers to digest and enjoy? What if this platform made your content available across all devices through its use of html5? What if this platform used statistics engines enabling you to monitor your audience so you can see which articles resonated the most with them?
What if you could tell how long they spent reading particular articles, what was interesting them the most? What if by having this information to hand you could then tailor your content to suit individual consumer's needs and wants, in turn creating a more personalized experience for the consumer and encouraging return visits to your site? What if this platform used responsive layouts so it automatically reformatted your content to fit any resolution and integrated video and audio into its layouts as well as a full API suite allowing for maximum reach into your market?
Sound good?
It is.
Try 3D Issue Hub for free today and avail of the many features that can make it a marketer's best friend.