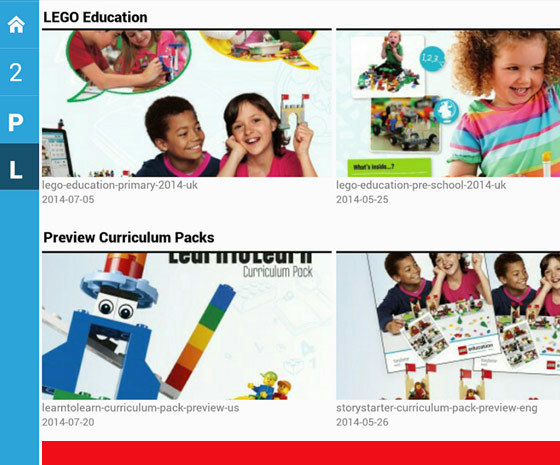 Do you need to develop some areas for your business to advance? Is a customized content app something that you have considered? Have you neglected the ever growing mobile marketing strategies that content bloggers are ever warning are a market not to forget about?
Highlight your business through an app platform. This can achieve a really unique relationship with a vast global mobile audience. How many businesses produce apps? I predict many, many more than you would expect. Have a browse through the app stores to see if your competitors are there. Maybe it is time for you to develop your own app.
We have blogged recently about the most popular types of apps; games remain on top, followed in second place be educational apps. So it is appropriate today that we are looking at an app created for Lego Education by 3D Issue.
What is cool about the apps created with 3D Issue is that they can house all types of online content. If you tweet you can add your twitter feed. Documents can auto-update, if you create Slide Shares, adding your feeds will serve as a section in your app. One of the top assets is that the digital publications and all the hubs you create can be added to your app. 3D Issue will customize and submit your app to the stores and get it approved for you, simply supply the 3D Issue expert app team with your logo, images and text.
You can download the Lego app to your device here from Google Play and from here from the app store. It contains hands-on curriculum-based resources for teachers and students worldwide. The educational app helps students actively take ownership of the learning process and develop 21st-century skills such as creative thinking and problem-solving.
Lego offer solutions that support the teaching of science, technology, mathematics, language and literacy in an engaging and genuine way.
If you would like to create an customized business app to market content to your target audience simply email info@3dissue.com for some expert advice on how to get started.
By Audrey Henry