From large corporations to small independent businesses; one thing they share is a common need to have a strong online presence. In today's blog, I will discuss the need to convey company branding well to your digital audience and why this is of utmost importance.
Solid branding can lead to growth, familiarity and most importantly trust among your followers, customers and prospects.
From a brand marketing perspective the need to be targeting digital channels of potential development is crucial especially in today's tech mad world. Your brand and its ideals, its products and industry news should now be reaching your audience through email campaigns, digital publications, online videos, interviews, and so on…
Create digital publications that are branded to your business / organization / hobby:
When you create an online magazine or brochure you can further market your brand through interactive advertising, banner adverts, into areas, a custom pre-loader, and many more ways as you journey through the many features of online publishing software.
Loving the use of branding throughout the QMI Solutions e-publication – their corporate identity prevails effortlessly in all aspects of the digital brochure. Click on the image below to launch the e-publication.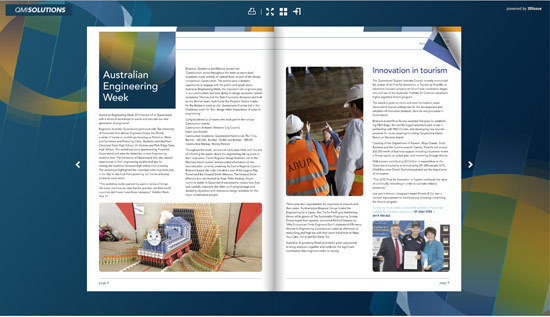 Create a newsletter from all your online content and brand it so your corporate colors, images and logo are all to he fore. Click on the image below to launch a branded online newsletter.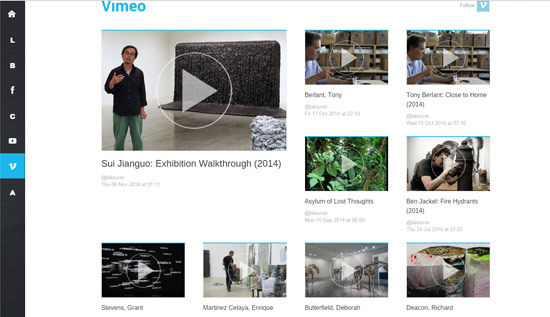 Create a branded app: Here all your Rss feeds, digital publications, videos and social sharing can be viewed easily for a mobile audience. Get more information on a custom app here.
Responsive content: There is no reason at this stage that you can't have responsive content. Even if your website is not responsive by adding your content to a Hub your RSS feeds will become responsive in the Hub.
Sharing the links to your branded publications and Hubs can add significantly your company's online presence. Ease of distribution through email, your website and social networks such as Linked in make the spreading of your appeal easy and cost effective.
If you have any questions or would like some more information simply contact info@3dissue.com.
By Audrey Henry