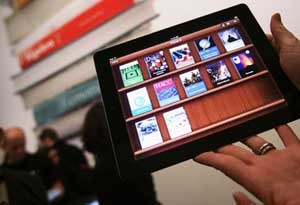 This article aims to provide some insight into the experiences of companies, which have invested in digital publishing in recent times. Leading figures across many businesses have commented on this topic at the PPA Digital Publishing Conference.
Thus, Mike Goldsmith from Future pointed out that 'the audience is happy to subscribe to a finite, edited digital edition in their thousands'. This point was re-emphasized by Rupert Turnbull, publisher of Wired explained that 'users are happy to spend time with advertising, particularly where the creative has been designed especially (85% of Wired app users agree) and the consumer can engage with it in some meaningful way (89% of Wired app users agree)'.
Neely Patel, Economist Digital's vice president of commercial strategy also reported on their positive experience in integrating both digital (tablet) and print; which has resulted in 'two distinct behaviours that match how subscribers consume content from the Economist on different platforms'

Why have these companies invested in digital publishing?
One of the key reasons mentioned during the PPA Digital Publishing Conference is the huge potential to reach global audience effectively. Revenue figures also indicate a positive outcome, according to Michael Dell, chairman of PPA Business 'the total UK business publishing revenues last year were £6bn, with the majority (51%) now coming from information and data services'. Moreover, the new trends indicate that there is high potential in the digital publishing sector as can be seen in the increasing popularity of publications available in iPads and mobile devices.
Last but not least, the consensus at the PPA Digital Publishing Conference was that 'the focus should be on the content and not on the platform' to emphasize the importance of one the key elements in the publishing sector – the quality of the content.
Image thanks to the nice folks here

By 3D Issue