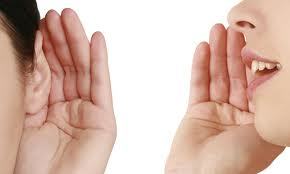 For communications and marketing professionals in higher education, recent years have brought unprecedented changes in the way that universities attract and retain students. Terms such as  reputation, perceptions, expectations, personalisation, segmentation and nurturing are fast becoming the norm. When it comes to shaping the opinions of prospective students, the traditional university prospectus has been pushed down the priority list behind several other factors. A university's website, social media engagement, how the phone is answered, how engaging the open days are, location, signage and building condition and conversations with friends and family all provide students with an instant 'feel' for the institution.
It is clear that managing these ever more diverse sources of influence will be critical to an institution's future success. Marketing and communications professionals in universities have a huge opportunity to show their value as many have been recruited from outside due to a recent budget increase in that area of up to 50% in many institutions.
Return on Investment
The 2013 applicant is focussed on their likely return on investment. The return on investment debate has traditionally focused on student experience on campus or employability outcomes post study. But let's not forget that time before students set foot on campus, or even earlier when they are making their decision. Students will not only be thinking more about the return on their investment but the very investment itself. This means that the traditional methods of attracting students will be supplemented with increasingly targeted and personalised communications. Improving offer conversion rates has long been a focus in the international offices at many universities. For some in the "squeezed middle" this will become a necessity for their domestic undergraduate recruitment too.
Active targeting
Many universities will actively target and nurture particular cohorts of students from enquiry through to enrolment in line with institutional objectives. Personalised student communications and even personalised videos or virtual orientations, showing students just what their experience of an institution might be like, has become increasingly common. We're already seeing this in the US, where universities undertake slick engagement campaigns. University marketing teams know that if they aren't speaking directly to a prospective student or their parents, a rival might be.

State of the Art Communications
A good digital publishing solution is instrumental in making this successful. Universities all over the world are using solutions such as 3D Issue EDU to create multimedia rich digital prospectuses that can present embedded video and audio as well as photo galleries to the prospective student capturing every emotion associated with university life. They must be accessible on all technical platforms. That same solution should carry you through campus, helping you to create interactive brochures and magazines or newsletters for students and academic bodies alike.
By Linda Daly