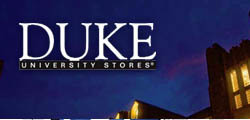 Let's face it, most students today hang out on their tablets or on their phones so mobile must be at the forefront when designing your new college brochures such a student handbook or course prospectus. Interactive content will keep them engaged longer and hopefully cut down on the volume of calls coming into the Admissions teams before term starts. Ensure you can draw from existing video material and audio files containing, for example, interviews with current and famous past pupils.
Students will not always be prepared to read your material when connected to the internet, they may save it for the train journey home or some other period of down-time so you also need to make it available to read online or offline. Your student body is no longer completely campus based with an ever growing number of remote students taking modules of study in higher education through MOOCs.
How can you create this material, reach all those devices and not blow the budget on the first brochure? Try a digital publishing solution, you don't need to build an entire website, you only need to distribute relevant information..
How can a digital publishing solution give you all of those things?
1. Starting with an existing pdf document, you can make your college brochure more engaging by adding in or linking to video files on YouTube.
2. You can embed audio files as a background listening track whilst reading the document or as a reading aid for the visually impaired, embedding it at page level instead.
3. You can output the final document in html5 for the tablet and mobile devices.
4. You can output to an app to allow for reading later on either a windows, an Android or on an Apple mobile device.

5. You can take it a step further and use a branded college app on iTunes and Google Play to distribute your material. Each time the student opens the app they are presented with the most up to date version of your college brochure, saving you time by updating the file once centrally.
To maintain control over your costs you should look for a digital publishing solution that you can host on your own server, one that will allow you to do the work yourself without having to employ costly external agencies. You need a solution with an easy to use interface and good video based training material. Find one that allows you to have unlimited publishing and does not charge you per issue or per document. It does exist, you can even trial it free for 14 days before buying.
By Linda Daly