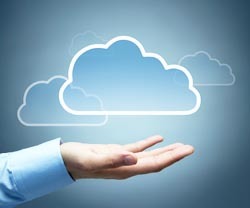 What is Cloud Based Publishing?
Cloud computing is basically the outsourcing of computer services, the sharing of technologies and applications onto one globally utilized source. Put simply, the cloud is a collection of computers which are connected through a real time connection, usually the internet, a virtual server if you like, which we can then access either for free or through a subscription service.
So, what you have is a collection of servers acting as one to provide us, the consumer, with services, applications and resources that we previously would have to purchase to run on our computers.Cloud resources include Amazon, Google and Microsoft to name but a few.
Cloud storage is starting to revolutionize the internet. Dropbox, Gmail, Youtube, Flickr, Vimeo all owe their existence and popularity to cloud storage. Cloud storage enables publisher to go from being hardware dependent to being part of a digital sphere where all the resources are capable of being shared.
Some Advantages for publisher using cloud storage include:
• Small start-up publishers can subscribe to software that is hosted on the cloud and this will reduce start-up costs
• Always at the cutting edge of technology
• Scope for expansion of storage and resources
• Publishers can publish their content online through the Cloud.
• Because cloud based web hosting is shared across a number of shared servers, there will be no issues for publishers with large traffic spikes.

One point for publishers to note is to carefully research what Cloud Storage solution they will be using. For instance will the content be encrypted? The publishers must make sure that they are protected and researching each solutions terms and conditions and underlying features is advisable.
The future of digital publishing and the internet in general is cloud based. As publishers we must make sure that we are part of this revolutionary process or we will be left behind.
By Derek Kelly