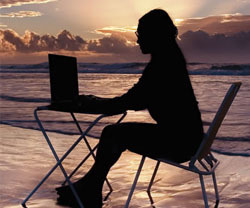 These are tough times economically for all of us; industries have been shaken to their very core by the economic downturn experienced by the world as a whole, the publishing industry is no different in this respect. Figures released in a report by PwC estimates that the US magazine market will be worth $23 billion in 2017, down from $25 billion in 2012.
Publishers are utilizing any and all means available to them and this includes the latest trend of using celebrities as guest columnists in a bid to boost sales and interest in their publications. The latest name to surface in this tactic is Drew Barrymore who has started as a beauty columnist for Brides magazine. This is just the latest in a long line of celebrities who have been drafted in to boost brand awareness and give publications a much needed shot in the arm.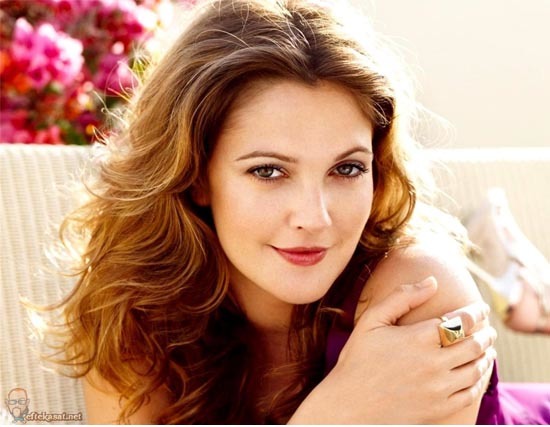 The tactic, while not new by any means, has shown to be on the increase in this past year as publishers and media houses try to reverse or at the very least slow down the alarming fall in print figures. Esteemed titles such as Vanity Fair and Redbook have both been active in this regard with Vanity Fair featuring Pippa Middleton's guide to watching rugby and Redbook having their own 'Team Red' which counts Alison Sweeney and designer Tracy Reese among its contributors.

Glamour magazine has added itself to this trend with the addition of Parks and Recreation star Rashida Jones and Girls' Zosia Mamet, while both have glittering on screen resumes it wasn't this reason alone that led to editor in chief Cindi Leive to make the call to hire the two actresses as she explained "I remember reading a profile of Rashida in the Times, and she was talking about relationships in this incredibly, smart, funny, on-topic way," Leive said. "I thought, 'OK, this person needs to be writing for Glamour.'
"What these women have in common is that they write the way that women talk," Leive continued. "This is the Lena Dunham generation of women who are used to speaking about themselves."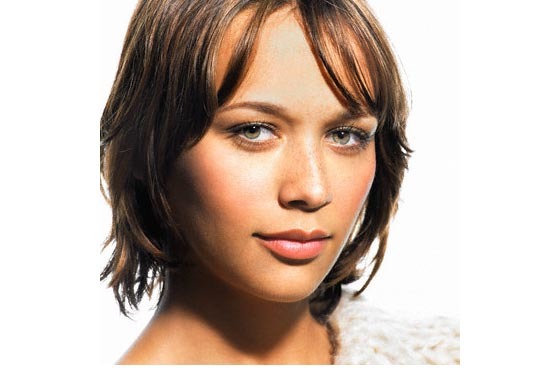 Not just a famous face
The background of both actresses suggests that this is more than simply adding a famous face in the hope of attracting readers, Jones is already an accomplished screenwriter and comic book author while a monologue written by Mamet impressed Levie so much it led to the collusion between the two. Many people often dismiss the credibility of whether celebrity writers actually having much input to the articles other than having their picture attached to it, but this is a point of contention that Levie refutes as she continued, "Make no mistake: they are writing and thinking about every word. We really wanted to do something that rises above 'just another column.'"
There is no doubt that while both have strong credentials for the tasks at hand, it is hoped by adding them Glamour can add some much needed publicity and excitement to an industry which has been struggling of late and this fact showed in figures recently released compared to figures just a year previously. The figures reflect that there was a drop of 28.8% compared with the same period twelve months earlier in a figures released by Alliance for Audited Media.
This tactic seems to be working well for Glamour with some of their celebrity inspired segments performing above standard with actress Olivia Wilde's "The Dos and Don'ts of Turning 30" from the September issue and a Jones-contributed story about "The Pornification of Everything" from January were among the top 10 most-shared stories of 2013 on Glamour.com. Other notable examples of celebrity writers include Jessica Alba for Lucky magazine and Dana Delaney for The New York Times to name but a few.
Ok for the here and now but what about the future?
While there is no doubt that this tactic is a short term winner, (in some cases this effect may even last longer depending on the celebrity), publishers and media houses alike have to be looking at the bigger picture. The world is now online and this is a culture which quite simply has to be embraced by the publishing industry at large sooner rather than later, as at the minute, very little moves have been made to integrate their current set up with what is undoubtedly the future of the industry.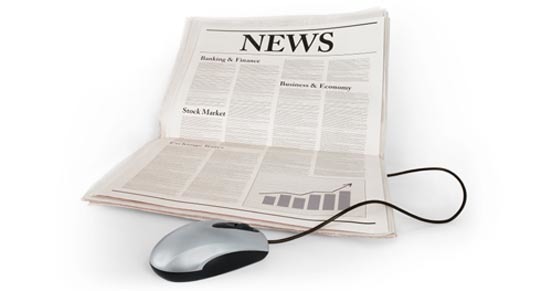 The world is not only online but they are online and mobile, publishers, media houses, in fact all businesses need to grow and expand their digital viewpoint, they have to evolve with the fastest growing business tool on earth, the internet. It beggars belief that there are still sections of the publishing industry who haven't adopted this approach, the figures speak for themselves, in the same report that I quoted from at the beginning of the blog goes on to state that advertisers will start to concentrate on digital increasingly in the next few years.
The report states consumer magazine advertising will fall to $15.2 billion in 2017 from $16.4 billion in 2012. In the same breath it expects digital advertising to continue to rise when it is expected to reach $3.8 billion in 2017 from 2.4 billion in 2012. Consumer interest and investment in digital will also rise with estimates in the region of a surge from £275 million to 1.4 billion in the same period. The figures are clear, digital, while not replacing print will have a very large say in the fortunes of many within the industry in the coming months and years so why the slow adoption rate by publishers and businesses?
Surely to stay current and buck the trend and actually show signs of growth and prosperity businesses should be welcoming the digital age with open arms? Surely they should be leaving no stone unturned in their quest to ensure their survival and indeed open up realms of opportunities which the digital age unquestionably encapsulates? The report goes on to agree by stating, "Digital investments continue, but only at a pace that converts analogue dollars into digital dimes, perhaps even pennies," the report states, "Thus, the digital divisions of publishing businesses are akin to living in an unfinished extension that has been built onto a house that fewer people come to visit."
This is a clear indication that the PwC report regards the adoption of digital taking place at a much slower pace than is necessary, businesses have to adapt and adjust their approach in a much quicker and concise fashion. They have to adjust and pivot their approach as and when is required, this includes the growing army of people using their smartphones to access data and content through the web, with anything up to 40% of your online traffic now mobile, this is another area which demands to be catered for, there aren't too many businesses who could deal with 40% of their traffic simply passing them and going to a competitor because they aren't set up for mobile viewing and their competitor is.
Give your business the chance it deserves, try a fully functional trial of 3D issue today and open your business to the digital world it demands.