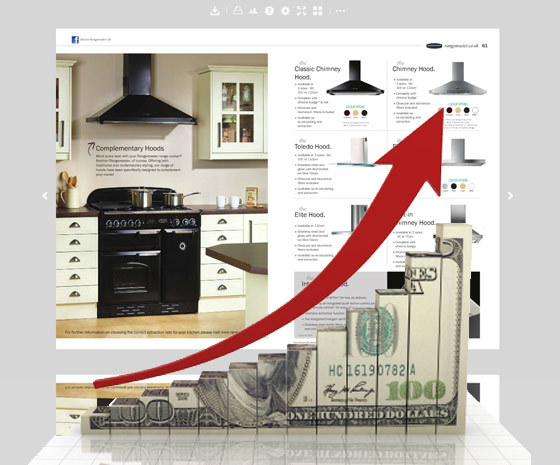 Sales can be increased through eMarketing strategies such as the creation of a digital catalog.
You may well produce a printed catalog already. Now you can simply take that PDF and digitize it to reach a mobile, tablet, PC and Mac audience who like to shop online from all these devices.
The scope of the eCatalog is being realized each day from our vast customer base, we are delighted when they regale us with the success their digital catalog has brought as now they can spread to markets they thought were out of reach.
Revenue growth in conjunction with new technology is a must for businesses to survive in current eCommerce environments.
View the Range Master eCatalog here to see how clearly and quickly the products can be viewed.
Click on the image below to launch the digital catalog on whatever device you are on.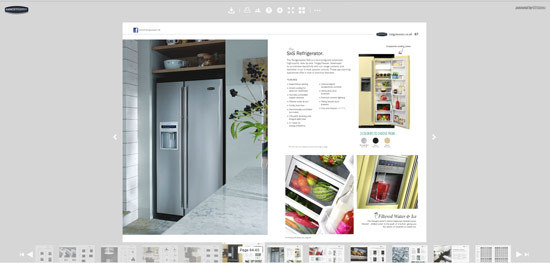 1. Your distribution becomes easy and cost effective with a digital catalog, simply email, share socially or add your catalog to your website for online viewing.
2. Add a mini movie showcasing your product. The video can auto-play upon page turn if you like or be started to play via a button. The video can pop-up or be embedded on the page.
3. Incorporate audio in your catalog, this feature can be good to describe features, replay interviews with happy customers, or to simply play a relaxing track over the catalog.
4. Sales can increase with the addition of a shopping cart in the digital brochure. You can also put product codes that link to web pages with direct links to buy. Giving each product, this basic information is a determining factor in a sale.
5. Add links to "contact us" by giving links to email and links to telephone will to turn prospects into leads, this will open a line of communication.
Informing your prospects you and your products and services exist should be number 1 on your priority list, if they don't know about you, how can they buy off you?
If you would like to try the digital catalog software or need any more information on the features discussed in today's blog please contact info@3dissue.com.
By Audrey Henry