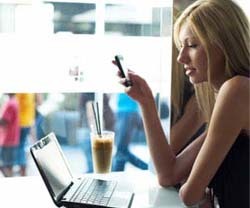 As the proliferation of smartphones and tablets continues to rise among 15- to 24-year-olds, coupled with the fact that there were over 22m app downloads in the UK last year alone, the education sector has finally embraced mobile into their digital strategy to enhance communication with current and prospective students. There are now more than 30 universities in the UK and nearly 50 FE colleges that have a mobile app in the Apple store, and this trend will continue to rise.
Universities and colleges have identified a number of key areas where direct communication with the student through their mobile handset or tablet can assist them in putting information at their fingertips quickly and efficiently, such as interactive maps for when students first arrive on campus, timetabling put straight into their mobile calendar, accessing staff directories, student handbooks, campus guidelines and access to course work. Use the app as a hub to deliver your content to students at the university and promote out work to local, regional and national partners. Students can browse courses, read the latest university news, find a library book, and catch up on the latest college sporting scores, all from the branded home screen.

It's important not to be restrictive with the platforms you choose for your app, you must cater for all budgets. To ensure it reaches a wider audience you must ensure you are Android, Ios and Facebook ready with your university app. Ensure your publications are designed and optimized for the Facebook audience and allow your readers to view your digital publication without leaving your Facebook page.
Creating university branded apps can be a simple cost effective task using 3D Issue software, and then publish great documents to these apps. Simply import your PDF files into the 3D Issue software and add all the interactivity features needed to create the publication you have in mind and finally in the output tab, select the app option/s you want to publish to: Desktop Reader App, iPhone/iPad App/Android App/Facebook App. For a step by step guide on creating apps, check out our video tutorial section.
By Linda Daly