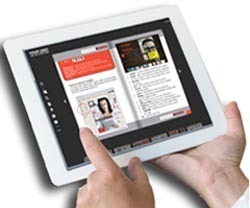 A business online magazine can be an effective tool to reach not only your customers but also the employees of your company. As one of most important objectives of any company is to build up a relationship with the customers and employees; it is necessary to analyse how to leverage your business online magazine to achieve this fundamental aspect of any organisation. This blog aims to provide you with some useful tips to get the best results from your business online magazine; engaging your external and internal customers alike.
Tip 1: Assess
Assess the current performance of your online magazine. The foundation of a successful plan is an insightful analysis of what you have been doing and the results you are getting.
– Have your efforts produced the desired outcomes?
– Is your online business magazine reaching your target audience as effectively as planned?
– Are your employees as engaged in the project as you intended?
If not, this is a clear indication that you need to make some changes in those particular areas.
Tip 2: Plan
Planning a course of action can be challenging unless you are fully aware of your own strengths and weaknesses. By assessing your current performance, you will be in the right place to establish an achievable and motivating plan to fulfil your objectives.
Some ideas to consider in order reaching your internal and external customers include:
– Establish communication channels with your readers. Include as many options available to ensure that your audience has the means to communicate with you. With the 3D Issue software, you can create an online business magazine that includes comment options as well as e-mail links to provide your readers with the opportunity to make suggestions, comments or provide new ideas to improve your digital edition.
– Get social: One of the most effective tools to reach your readers and increase your distribution is allowing your readers to share your magazine in the social networks. Adding the share option and creating a Facebook app can be a straightforward process using the 3D Issue software

– Encourage your employees' participation in different aspects of your online magazine. Appoint teams to deal with specific tasks such as innovation (new ideas development), as well as opportunities to be part of your edition via articles in the blog section or taking responsibility of a specific section of the magazine.
Tip 3: Evaluate
One of the most relevant stages in your strategy to reach your internal and external customers is to evaluate your plan regularly. So, simply assess your current performance, plan a course of action and evaluate your progress to make the most from your business online magazine! For more tips on how to create an effective online magazine, visit our resources section and download our free trial version to experience a range of highly effective features to reach your audience.
By 3D Issue